The International Poetry Festival of Medellín resorts to its friends across the world and in our country – to those who understand its nature and historical role – to donate funds to strengthen its financial situation. READ MORE

International Poetry
Festival of Medellin
RightLivelihood
Award 2006
International Poetry Festival of Medellin RightLivelihood Award 2006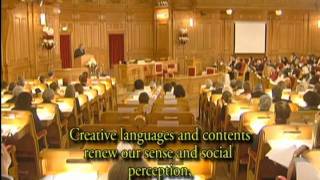 This video contains a passage from the acceptance speech of the Alternative Nobel Prize, Right Livelihood Award 2006, received in the Swedish Parliament to the International Poetry Festival of Medellin, headed by the poet Fernando Rendón. LEER

International Poetry
Festival of Medellin
Integrant of
World Poetry Movement
Currently they are 121 international poetry festivals, 111 poetry projects and 1.249 poets from 135 countries, participating in World Poetry Movement.
A Project by the World Poetry Movement
"Full of merit, yet poetically humans dwell upon this earth"
F. Hölderlin
In accordance with the strategic goals of the World Poetry Movement (WPM), this project answers the need for achieving the second purposed goal, written down this way: Global reach improved in the development of audiences through the calling for formative poetic actions. READ MORE
World Poetry Movement in
response to the historical crisis

As in primitive times, a replica of which still survives in the world, and based, of course, on centuries of experience and planning, we continue to believe that the economy is the foundation of survival and human evolution on earth. Material and technological development, centuries later, has proven to be formidable. But contrary to the beginning, progress has not protected the entire human race, favoring only groups and individuals who have the power and capacity to decide on the uncertain future of all. READ MORE
ANOTHER JOURNEY
From a world composed,
closed to us
back to nowhere, the north.
We need/ a cold primrose sting
of east wind; we need
a harsh design of magic lights
at night over
drab streets, tears
salting our mouths, whether
the east wind
brought them or the jabbing
of memories and perceptions,
who knows.
Not history,
but our own histories,
a brutal dream
drenched with our lives,
intemperate, open, illusory,
to which we wake,
sweating to make
substance of it, grip it, turn
its face to us, unwilling,
and see the
snowflakes glitter there,
and melt.
Denise Levertov
Alliance of Right Livelihood Award Laureates Demands Global Nuclear Phase Out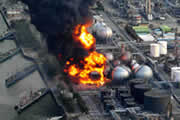 We extend our deepest sympathies to the people of Japan who have experienced a devastating earthquake and tsunami followed by severe damage to the Fukushima Daiichi Nuclear Power Station. We commend the brave individuals who are risking their lives to prevent the escape. READ MORE
Group demands global
nuclear phase out
Right Livelihood Award Winners Demand Nuclear Power Phase Out

Cultures of Resistance on Vimeo
Does each gesture really make a difference? Can music and dance be weapons of peace? Director Iara Lee embarked on a two-year, five-continent trek to find out. READ MORE
Multimedia section
in our Web site
We present the audiovisual memory of participation from invited poets to the International Poetry Festival of Medellin. This anthology is composed for 343 poets from 133 countries of five continents. VIDEOS
The International Poetry Festival of Medellín actively spreads Colombian poetry in the world. Since 2002, Prometeo has developed the Colombian section of Poetry International of The Netherlands, with information and poems in Spanish (translated into English) of 77 Colombian poets, including three new poets every quarter.