Nouri Al-Jarrah, Syria
Por: Nouri Al-Jarrah, Syria
Traductor: Tom Warner
On Reflection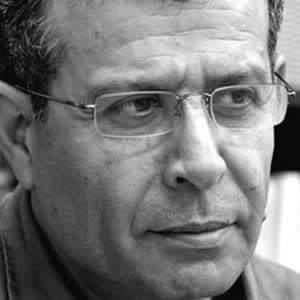 Photo from www.leeds.ac.uk
To a Greek poet
The invaders you wait for outside the poem
are behind you in the city:
the miller pilfering weights of grain,
the one who stole the wheel from the temple,
the merchant with his stack of deeds,
the judge with greasy hands,
the rabid lawyer,
the officer of polished medals,
the soldier with a shadow on his lip
thin and naked in a stranger's bed,
the informer, the lowest,
who submits reports in the ink of the flag.
You wait for them in the upper city,
with your anthems,
with lofty expectations,
with foam in the mouths of spokesmen,
with scales of beguiling balance,
with banners of the battle,
invaders are behind you
in the bazaar, in the castle.
Al-Hamidiya, how will you speak
to the crescent of Ramadan this year?
The invaders, mothers wait for them
in the fields with jugs of milk
and fathers carry plates of food
and grandmothers bring embroidery.
The invaders, who stir the thoughts of women
and turn water to a burning trickle,
pass through your waking hours
and pass through your sleep.
Thus imagination triumphs over the city,
clouds of smoke over the mountains,
the sleepers in the honey of ideas triumph
over those who punch the salt
and over transients in the blood of night;
how the sleeping soldier triumphs
over he who sits awake,
how the coward who runs triumphs
over the stalwart who stays to hold the wall.
The vehement orator, the flexible politician,
the scandalous consul, all sing together
to the belly dancer tonight,
Long live the homeland!
Long live the homeland!
No one asks for photos of the victims,
nor the names of the wounded and the missing.
They throw the dead and injured on carriages
and dump on them piles of laurels and barley bags.
The invaders you wait for inside the poem,
in the shadow, are with you in the marrow of the city.
---
Nouri Al Jarrah was born in Damascus, Syria, in 1956. He is a poet and founding editor of many literary magazines in Beirut, Cyprus, London and the United Arab Emirates. He cofounded the recent Alternative Syrian Writers Association.
He lives between London and the United Arab Emirates. With his first book of poems published in the early '80s, he became part of the new wave of poetry in prose, of which he has been a major figure with Abbas Beydoun, Bassam Hajjar and Salim Barakat.
In all the changes of his poetry has gone through, especially with location changes, one thing has remained constant - a child's perspective of a direct gaze removing appearance, giving very personal access to the questions of poetry, world, love and time.
He has published, among other books of poems: The Child, 1982; Death's Childhood, 1992; A Dark Glass, 1993; Hamlet's Gardens, 2003; and Collected Works, 2008.
Poems Banipal
Lyrikline web Ocho poemas en árabe
Un poema vallejoandcompany.com
Sept jours (Poème) Europia.org/
Voix Vives Montpellier Youtube Nouri al-Jarrah (Syrie).Traduction: Saleh Diab. Lu par Ghislain de Fonclare, Présentation:M Thion.
Twitter
Facebook Nouri Al-Jarrah
Published at Febraury 23rd 2015
Última actualización: 02/01/2022