Katharine Coles
Invited Poets to 25 Medellín International
Poetry Festival

July 11th to 18th, 2015
Poets from America
Katharine Coles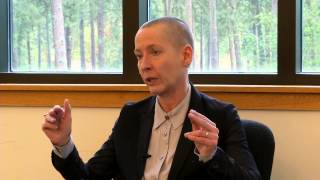 Courageous Conversations Whitworth University: Katharine Coles
Katharine Coles was born in USA. She is a poet, storyteller, novelist, editor, essayist and university professor of Creative Writing and Literature at the University of Utah, where he also directs the Utah Symposium on Science and Literature.
She has published, among other books of poems: The One Right Touch, 1992; The Golden Years of the Fourth Dimension, 2001 (Winner of Utah Book); The Fault, 2008; and The Earth is Not Flat, 2010, which was produced after a trip to Antarctica, thanks to a scholarship from the Antarctic program writers and artists of the National Science Foundation.
According to James McClintock "The Earth Is Not Flat captures the essence of Antarctica through its wonderful depictions of myriad forms of ice, rich diversity of sea life, and the people that carve out a life of science upon its shores. Collectively, the poems paint a poignant and prophetic story—not only of the raw and challenging beauty of this remarkable place—but of the interdependence of ice and life in a rapidly changing environment."
Her poems, essays and stories have appeared in magazines such as The Paris Review, The Gettysburg Review, Poetry, North American Review, Southwest Review, DIAGRAM, and Ascent, and have been translated into Italian, Dutch and Chinese. He also published novels Fire Season, 2005 and the Measurable World, 1995.
From Space
You are smaller than I remember
And so is the house, set downhill
Afloat in a sea of scrub oak. From up here
It's an ordinary box with gravel
Spread over its lid, weighting it, but
Inside it's full of shadows and sky.
Clouds pull themselves over dry
Última actualización: 28/06/2018