26° Medellin International Poetry Festival. Ashur Etwebi: Poetry and Music


Poetry and Music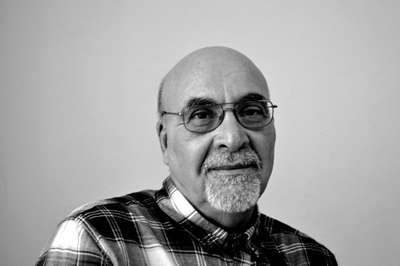 By Ashur Etwebi
Special for Prometeo
"I cared about music long before I cared about literature,"
James Merrill
At the age of 11, i was particularly fond of what we used to call the street edition of one thousand and one nights, which was explicitly erotic.  Also I was fond of reading another book: Kitab Al-Aghani (the book of songs), a large book, consisting of 25 volumes and more than 6000 pages.
Those books opened the gate wide for me to realize later after many years, and after going through many literary ups and downs that there is a strong connection between literature and music, human soul and music and that the mere quality of existence depends directly or indirectly on music.
But the one form of literature that can be connected more with music is poetry.  For many centuries innovative writing that rhymes were considered to a work of art and poetic.  Some critics will talk about the inner music in the poem and if you take the music out poetry vanishes. It is obvious to me that music is a way to understand poetry and may even be the origin of poetry.
"I tried to write poems like the songs they sang on Seventh Street," Langston Hughes
One afternoon mid-seventies, alone, listening to a cassette recoding of Ravi Shankar's music in Tripoli, I started having a fit so I had to stop the music, I realized that I had a music epileptic fit. It occurred a second time only when listening to Sami Shawa playing violin. For many years, it was a ritual for me to write while listening to my favourite music and that consists of a long list from all over the world.
My third poetry collection carries the title: Music River in which all the poems were directly connected to music: Charlie Parker, Charles Mingus, Nina Simone, Beethoven, Mozart, Ravel, Awad Toukhi, Khedr Bashir, Salam Gadri and many others. 
Music and poetry make war so fragile and harmless
This what I realized during the civil war in Libya in 2011 until now.  These two great universal elements can make life bearable and more worth going forward as honorable human beings.

Published on February 10, 2016
Última actualización: 04/07/2018