Margarito Cuellar (México, 1956)


July 8th to 15th, 2017
INVITED POETS
Margarito Cuellar (México, 1956)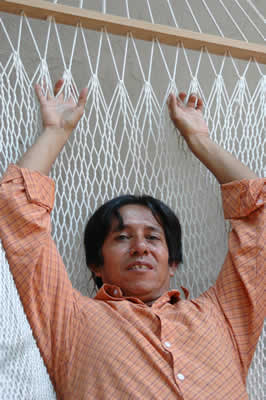 Margarito Cuellar Mexican poet, native from San Luis Potosí, he lives in Monterrey, Nuevo Leon. He has won two national poetry awards and one short story prize, as well as the 2003 Radio France International Poetry Prize.
Some of his books of poetry are: Poems to Make a River (Monte Avila Editores, 2016); Ages of the Land (Government of San Luis Potosí, 2016); Molecules in Vibratory Motion Around a Position of Equilibrium (Government of Coahuila, 2016); The Happy Ages (Hiperion / Universidad Autonoma de Nuevo León, Spain-Mexico, 2013 and 2015); Vigils (RiL, Editores, Santiago de Chile, 2013); The World Will Be Another (El Angel Editor, Quito, Ecuador, 2013); Ballads for Graduating Students (El Quirofano Editores, 2013); Notebook for Celebrating (El Zahir Editores, Bogota, 2012); Dog Leg, (Grupo Editorial Con las uñas, Bogotá, 2011); These Streets of April / Saga of the Immigrant (Aldus, Mexico, 2008) and House Arrest (Aullido Ediciones, Punta Umbria, Spain, 2007). The publishing house Praxis published in Mexico its collected poetry under the title of Music of the Stones (2012).
Part of his poetic work has been translated into English, Portuguese, Bulgarian, Romanian, Italian, German and Chinese. With The Happy Ages, in 2015 he won the Ibero-American Poetry Prize for Published Works (National Institut of Bellas Artes and the Government of Tabasco).
He is director of Armas y Letras magazine of the Autonomous University of Nuevo Leon and contributor to the supplements El Cultural and Laberinto and the Nexos magazine.
He is also member of the National System of Art Creators in Mexico.
Published at May 27th, 2017

Última actualización: 28/06/2018