Najwan Darwish (Palestine, 1978)


July 8th to 15th, 2017
INVITED POETS
Najwan Darwish (Palestine, 1978)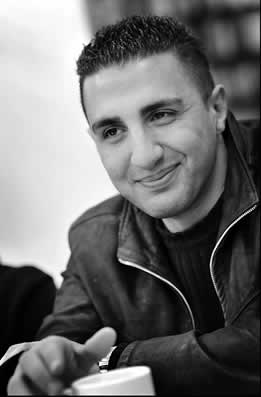 Najwan Darwish was born in Jerusalem, Palestine, in 1978. He is one of the most important poets in Arabic language of his generation. Since publishing his first book of poems in 2000, his work has been translated into more than 15 languages.
He has published several books of poetry, among them Beirut 39, 2010; Running in Ramallah, 2012 and Nothing More to Lose, 2014. He is co-founder, director and consultant in several projects of literature, visual arts, theatre, education, creative writing, as well as cultural and publishing journalism in the Arab world and Europe. He is a literary adviser to the Palestinian Literature Festival (Palfest).
In 2014, he founded the Arab International Journal (Alaraby Aljadeed) in London, where he now heads his cultural section.
Published at May 27th, 2017

Última actualización: 28/06/2018