Abhay K., India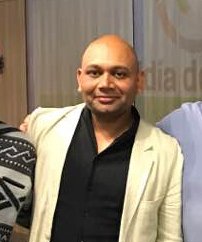 27º Festival Internacional de Poesía de Medellín
Por: Abhay K.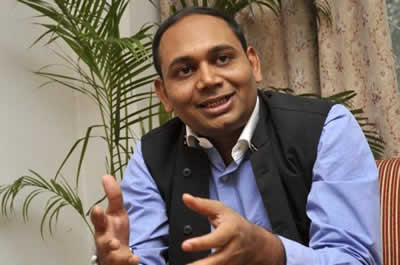 Brasilia

'Between parallels 15 and 20,
around a lake which shall be formed;
A great civilization will thrive,
and that will be the Promised Land.'
— Don Bosco
Brasilia is mostly white
Brasilia is red laterite
Brasilia is diaphanous gossamer filled with light

Brasilia is a string of shining pearls at night
Brasilia is an exotic Turkish delight
Brasilia is a coiled serpent ready to bite

Brasilia is a village passing as a city
Brasilia is an expression in supernatural geometry
Brasilia is Italo Calvino's invisible city

Brasilia is a prophecy of Don (Bosco)
Brasilia is a poem carved in stone
Brasilia is a song of Carlos Drummond (de Andrade)

Brasilia is a diamond in the crown
Brasilia is a giant airplane on the ground
Brasilia is an Amauri village drowned

Brasilia is Clarice Lispector sleep-walking on water
Brasilia is black Acai palm dessert
Brasilia is perfection in brick and mortar

Brasilia is a piece of space cake
Brasilia is a fantasy island in the lake
Brasilia is a Dominican night shake

Brasilia is the last utopia
Brasilia is Sylvia Plath's dystopia
Brasilia is a landscape ectopia

Brasilia is an oasis of migratory birds
Brasilia is an oracle's prophetic words
Brasilia is a page from Harry Potter

Brasilia is a shifting mirage in the desert
Brasilia is a vision gone pale, blurred
Brasilia is a nail yet to be hammered.
Maid's Monologue
I am your djinn, I am your angel
I am your maid, I am your house help
I am your nobody.
I am a Latino, I am a Philippino
I am a Nepali, I am a Uzbek
I am an Indian, I am a Caribbean
I am an African, I am a Burmese
I am a Chinese, I am a Pakistani
I am of every nation on the Earth.
I polish your shoes, I wash your clothes
I clean your house, I cook your food
I press your garments, I water your plants
I mow your lawns, I tender your garden
I drive your car, I guard your property
I look after your children, I shop for your groceries
I see to your every comfort.
I live in windowless holes
I eat leftovers from the kitchen
I sleep on the floor
I am first to rise, I am last to sleep
I work seven days a week
I am always at your beck and call
without any breaks, I don't celebrate festivals
I sob at nights abused and assaulted.
I speak your language in smatterings
I only listen, you speak
I am dumb-witted
I am a half-alive robot
I am a still-born Cinderella.
I am a cuckoo that can't sing
I am a swan that can't swim
I am a tiger that can't roar
I am an eagle that can't fly
I am without a past and future
I am merely present.
I live unloved
I am an easy prey for you
my breasts ever ready to be suckled
my words— my silence.
My passport forfeited
my earnings withheld
my body sick, my hands rough
my feet full of cracks
my shoes old, my clothes torn.
I am chained to your monstro-city
back home, someone waits on the deathbed
to be fed, to be bathed, to be cured.
Someone waits for my last glimpse.
Angry Men
I
We are the angry men
We are the confused men
Confronting each other
Our heads filled with anger.
When we shout at each other
Our voices are loud and meaningless
As screeching fighter jets
In a war zone
Anger has no shape, anger has no colour,
Anger is a misguided force, anger is a violent motion;
Those who have trespassed
With full knowledge, to the anger's underworld
Can't remember anything at all – are lost
Forever in the serpentine labyrinth
Of anger, those angry men
Those confused men.
II
Dare not meet their eyes
In anger's dreary underworld
They are everywhere
Here, there, the eyes are everywhere
Like burning ember in the cold, dark nights
There is a dog howling
And their anger
Is shooting up
And up
Like a gathering storm.
Let them go deeper
In the underworld
Let them go naked
Wearing nothing
Without masks
In the ring
As true wrestlers
No less –
For their final meeting
In the dark underworld
III
This is the nuked land
This is the doomed land
Here only heaps of bones
Are left – charred, scattered
Vapourized , melted
Under the cold glow of the moon
It is exactly like this
In anger's dark underworld
Walking alone
Wearing an anti-radiation suit
Through a mountain of bones
Without uttering a word
Without shedding a drop of tear.
IV
These eyes could see once
Not anymore
In this valley of tears
In this valley of doom and death
The lost paradise
As whispers in the wind
We glance at each other
But can't speak
Drifting in this dull lake
In no particular direction
Suddenly there is a ray of light
A lotus blooms in the lake
Wisdom reappears
In the dark underworld
Weaning away anger
From the angry men.
V
Here we walk in the dreary desert
Dreary desert, dreary desert
Here we walk in the dreary desert
All the three hundred and sixty-five days of the year
Between the talks
And the war
Between the promises
And the delivery
Revolves diplomacy
For ours is anger's dark underworld
Between cooperation
And coercion
Between demarche
And summon
Revolves diplomacy
Life is short
Between Aman ki Asha
And vicious Jihad
Between the doves
And the hawks
Between annihilation
And co-existence
Revolves diplomacy
For our is anger's dark underworld
For us it is
To choose life or death
Survival or extinction
This is the way the world is saved
This is the way the world is saved
This is the way the world is saved
Not with wars but with diplomacy.
Aman ki Asha Hope for peace
Jihad Religious war
*
Abhay K. is an Indian poet-diplomat and the author of two memoirs and five collections of poems. He is also the editor of CAPITALS – an anthology of poems on 185 capital cities of the world (Bloomsbury). He received the SAARC Literary Award 2013 and was nominated for the Pushcart Prize in 2013. His poems have appeared in Poetry Salzburg Review, Asia Literary Review, The Stony Thursday Book 2015, The Missing Slate, The Long Exposure Magazine, The Galway Review, Eastlit, Gargoyle, The Caravan, Indian Literature among others and have been translated into Irish, Russian, Italian, Spanish, Slovenian, Portuguese, Mandarin and Nepali.
His most recent collection of poems The Seduction of Delhi (Bloomsbury) is a poetry bestseller. His Earth Anthem has been translated into 28 languages. His call for an official Earth Anthem has been lauded by UNESCO and is supported by the Habitat for Humanity. He is a contributing writer to Silk Routes Project of the International Writing Programme at the University of Iowa. www.abhayk.com
Published at May 27th, 2017
Última actualización: 16/12/2021