Poets and War: The Nigerian Example


July 8th to 15th, 2017
Poets and War: The Nigerian Example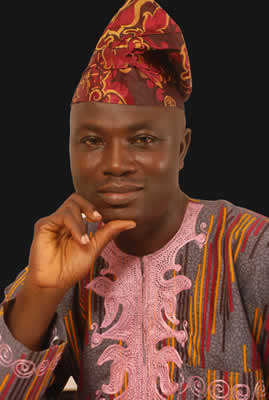 By Akeem Lasisi
The relationship between poetry and elements of humanity such as love, peace and development is strong. As a result, poets are often committed to propagating the values at personal, communal, national and international levels. They are inclined to tackling any idea, policy or development that can affect these ideals. One of such is the absence of peace - or war in its various forms. 
No writer lives in isolation of his society. Well, a creative person needs as much privacy as he can get, but he is ultimately an integral part of the communal space. The poet is therefore among the first casualties where society is disrupted by discord or outright violence. It is a fact that an ugly incident such as a war could be a raw material for literature itself. After all, many acclaimed works are a documentation of or reflection on terrible incidents that befell society in the past. Yet, poets will rather be prophets of peace: seeing warning signals and calling the people to order through works that directly and indirectly speak to their souls.
Nigeria has had more than its own share of civil strife. Centuries back, several parts of the country experienced internecine wars that bequeathed huge scars to history. The wars bequeathed deaths, dislocated communities and individuals, while also causing a lot of economic damage. The coming of the Europeans who colonised the people and established an imperial system brought its own wars, fought physically, psychologically and in other ways in different parts of the country. In all of these epochs, poetry was there with the people, with traditional poets and the latter-day modernist/lettered ones criticising arson and yearning for peace in their compositions.
In the traditional era, there is a way in which one can say that poetry was guilty of inadvertently fuelling violence. The oral poet was fond of eulogising warlords and other similar agents of strife. They would praise them to the point that the war mongers would always ask for more blood, especially when their past deeds were celebrated while the perceived insolence and inferiority of the opponents were magnified. The culpability of the singers can, however, not be overstretched because they still created room in their works to serve the warlords sounds of caution. They reminded the kings and soldiers alike of the destruction that war brings and the fact that both the winner and loser could end up to be vanquished on the long run.
After the country earned independence from the British Government in 1960, unity, hope, peace and dreams of mutual prosperity reigned. This was soon rudely disrupted between 1967 and 70 when a civil war broke out. Based on power struggle among the military establishment, military leaders from a section of the country were able to sell the need to secede to their people. This gave birth to the Biafran-Nigeria war which wreaked havocs on the polity. Unfortunately, wars hardly end. Even when they seem to do so in physical reality, the wounds they unleash on people's hearts, memories and egos are always there. That is why it is not surprising that some 47 years after the Nigerian Civil War ended on a no-winner, no-vanquished note, the country is still struggling to fill the holes it dug.
How did this concern or affect Nigerian poets and other writers? When some of them saw the handwriting on the wall – the generals were arguing, meeting, agreeing to disagree at different venues within and outside the country – the poets began to sound notes of warning. One of the biggest reference poets in this regard was Christopher Okigbo, who, when the storm was gathering, came up with a terminally prophetic collection of poems titled Elegies of Thunder. In the poems, he foresaw unbridled carnage and called on all the pouncing elephants to lay down their egos. The rest cannot just be history because, ironically, Okigbo himself was caught in the web of the war. He carried gun and fought on the side of his people in the Biafran Republic dream and was killed at the battlefront. For Okigbo, who had earlier authored acclaimed Labyrinths, it was the end of poetry. Many who had followed – and are still following – his works can therefore not stop missing him and imagining how many more volumes he would have produced had the gun not, as he seemed to have predicted in 'Path of Thunder', not shut up his mouth.
Incidentally, legendary Chinuah Achebe also joined the Biafran struggle as an image manager for the cause. He survived it but it was an experience that would always be part of his life till he joined is ancestors some four years ago. So much embittered he remained that, about a year before his death, he, in his last book, There was a Country, made some volatile statements that nearly caused another civil war of sort.
Africa's first Nobel laureate, Wole Soyinka, also had a raw deal during the war. Although he did not work for either of the Biafran or Federal side, his sympathy was with the first, because he believed that the killings, in a military coup, that stirred up the secessionist agitation were skewed against the Biafran Igbo side. Soyinka was thus against the war as he believed that it was better to address the injustice. He was in the process o his own peculiar search for peace, travelling to the war-gripped East, arrested by the Federal Government and hurled into detention. The experience produced a good number of poems both by him and by other poets.
Another star player among the Nigeria's poets of war is J. P. Clark. Unlike his other three contemporaries, he is known to have distanced himself from the insurrection and persistently wrote against it. His post-war poem, 'The Casualties', teaches the reader that in the strife,  everyone was a victim – including his colleagues carrying arms and those beating drums of wars abroad.
The challenge of managing the peace that later came – even if, as Achebe would want to see it, it is a Civil Peace – has also been a concern to Nigerian poets, as it is to many others whose countries had had a similar experience. There have been sporadic disturbances, which have kept the writers on their toes. What this means, therefore, is that, as the Medellin poetry feast seeks to do, poets have the fundamental role to deepen peace, while protecting and celebrating the factors that uplift humanity.
*
Akeem Lasisi An apostle of the Yoruba oral tradition,  Akeem Lasisi is a leading light in contemporary poetry performance in Nigeria and Africa in general. Having experienced vivid traditional entertainment while growing up in Ibadan, his hometown in South-West Nigeria, he had no problem translating his poetic talent into an entertaining product that has been widely accepted.
In 2000, he won the Association of Nigerian Authors/CADBURY Poetry Prize with his first collection of poems, Iremoje: Ritual Poetry for Ken Saro-Wiwa. Five years after, his Night of my Flight (The poetry of a Lady About to Wed) won him the prize again. Lasisi is also the author of several other books that include Wonderland (a hunters' chant-styled poetry), Ekun Iyawo (The Bride's Chant); Right Option English, a grammar book; and  Goodness and Messy, a collection of jokes.
Currently the Art Editor of The PUNCH, Nigeria's largest-circulating daily newspaper, Lasisi has produced some five poetry albums and 20 poetry videos. These include Post Mortem, Ori Agbe (For Wole Soyinka); Wonderland, Eleleture, Udeme, Ekun Iyawo, Jantolo and Even if the Road to the Cemetery is Closed (for Stella Ameyo Adadevoh, the late doctor that treated Patrick Sawyer, through who Ebola got into Nigeria).
-Eleletire Video musical, Akeem Lasisi
-Akeem LASISI African Literature IKUKU Literatur Afrika AFROTAK TV cyberNomads
-Akeem Lasisi: Why I Perform My Poems Interview. http://www.africanwriter.com
-Sunrise Interviews Poet; Akeem Lasisi Channels Television
-Poetry MP3
-Yellow for A Poetry King, By Akeem Lasisi
-On the Wings of the Wind Poems by Akeem Lasisi
-EKUN IYAWO (The Bride's Poetry) Poem by Akeem Lasisi, Youtube
-Twitter akeem_lasisi
Published at March 31st 2017

Última actualización: 28/06/2018