An arrow whispers my name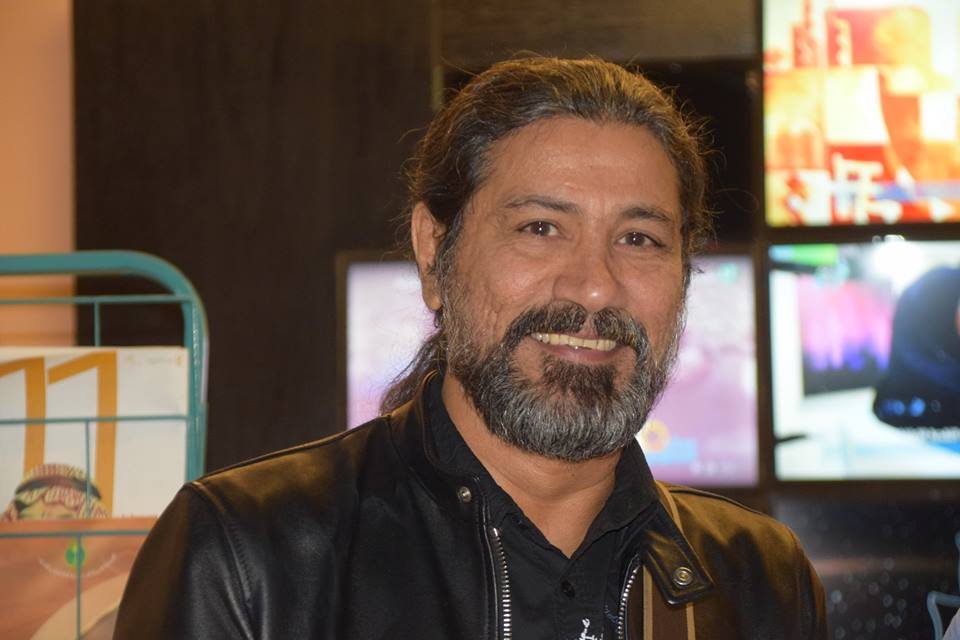 Por: Ahmed Al Mulla
A buried statue
If I had known earlier
what I was carrying
I would have cast off some of my illusions
and the road would have been less tiring,
But I didn't know
and I began to realize its weight every day,
I thought it was my name, of which I was aware very early
and whose varied repetitions pained me
weakening my arm.
But then I realized that it was Time
accompanying me like a stone rolling down the summit of my life
Later on I noticed that it was Place
and a metaphor called The Grave
and here it was tied to my leg, my screams pulling me down into the abyss.
Between the swaying grass
besmirched with shells and coral
and a refuge for frightened crabs,
the divers will find my sunken statue
lifting its eyes' amazement
with one finger
pointing toward confusion.
Without arms
To the soft sound of an ambulance siren
you passed through my life,
cutting it into two
unequal halves,
in my right palm is your scent
and in my left the rock of your absence,
while the door slowly closes
I am unable to stop it
without my arms.
I pass through your life,
a hurricane train
cutting the road
into two,
the bend that we turned toward together
and the path that you did not take,
and regretted.
We met in the cramped space
between two radio stations,
unknown but to the reckless driver,
that forgotten distance in the side mirrors
where the shadowy cars hide
and appear suddenly,
determined to overcome his chaotic life
that piece lost from time,
hidden,
short on time,
but with a surplus of calculation.
Attempt
I awoke with a sluggish hand
that was blinded by the familiarity of pain,
I stopped in its path
hesitant:
Today I shall be a sculptor,
he gazes at the stone of life,
he puts his cheek against its cold cheek
listening for
a strangled death rattle.
The hammer strikes
like a savior's scream
he calls out for rescue,
he smashes
he splits
and he digs
until he falls on his face,
where there's nothing but dust.
A sculptor
in a life of rock-hard sadness,
he plows the stone
in an attempt
to rescue
the statue's laugh.
Take your time
Take some time
and don't stop,
let your shadow go before you in fearful times
and follow after you to longing.
Take your time ... hold yourself together
take your time ... loosen your horse's mane
take your time ... let the boat carry you drunkenly
and don't jump onto any sober coasts.
Conceal the jostling words
grit your teeth to compose them,
Take some time
your anger is a treasure so don't waste it on the unworthy.
If not for anger you wouldn't have tread barefoot
you wouldn't have made it through,
anger matured you
and moulded you
so take your time.
Hangover day
Another mistake of the universe
that one year passes and the next one follows immediately,
there should be a small break between them
a dark piece of total neutrality
like the dot at the end of a sentence,
a waiting room,
or a mandatory vacation
for the hangover.
*
Lord of predators
That sting of stares
its swelling is on my neck
and I no longer turn
to look for it.
With his grey fur
his penetrating scent
his rabid saliva
he sits with paws raised
and his tongue hanging out in my dreams,
He rubs his body with my days
pursuing me wherever I go
his growl and his fangs chew at my door at any lapse.
He placed his young without me noticing
and nursed them under my window
they trot behind me at night
and disappear from view between the columns and on top of the hills.
My remorse, my lord of predators
I didn't know that that small sin
discarded behind me
would breed all of these wolves.
My mistakes
I'm not sorry for my mistakes,
dear God.
They're such beautiful mistakes
no one made them except me,
so don't blame me.
I decorated my remorse with them
I pierced my ear
and braggingly hung the most beautiful of them.
One escaped from my hand
and went rising out into the night
like a doorstep inlaid with my swinging steps,
so they rise and I ascend.
The abyss follows me,
and there is no ceiling.
*
Ahmed-Al-Mulla was born in 1961 in Al-Ahsa, Saudi Arabia, and has a BA from King Saud University. He is consultant of Saudi Culture and Arts Society, Director of Saudi Film Festival (2008, 2015, 2016, 2017, 2019); Director of Poetry Festival 2015, 2016, 2017; Executive Manager and member of the board of Literary Club, in Dammam Eastern Province from 2006 - 2010.
He has published the poetry books: A Shattering Shadow, 1995; Light and slanted like forgetfulness, 1997; An arrow whispers my name, 2005; Girls have written us, 2013; The Beast exercises, 2010; Air is tall.. low is the ground, 2014; A distinguishing marks, 2015; My beautiful mistakes, 2016; Eyak An Yamuta Qablak, 2018.
He holds the Grand Prix Award "Poet Mohammed Althbyti of Taif Literary Club in 2015.
Published on 11.04.2019
Última actualización: 05/08/2021