World Peace: a Pact with Nature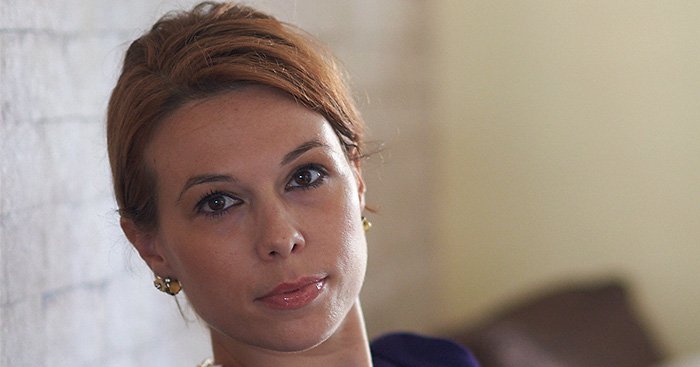 Por: Dr. Sara Florian
"Ignorance feeds on difference(s).
Harmony fights ignorance."
(Sara Florian, Caribbean Counterpoint, 2019)
Growing up along the river Piave, in North-Eastern Italy, as a child I was in touch both with a rural, "Arcadian" serendipity and with an underlying presence: that of the World Wars. My ancestors were peasants; I grew up running after dogs in countryside corn fields, fragrant vineyards and foggy, reclaimed plots of land, picking up wild flowers from the quays of dikes. But one day, digging the soil, my grandfather gleaned what was left of an unexploded bomb. Afterwards, I remember my father finding foreign coins lost in the fields by some Austro-Hungarian soldier. Tossing those coins, I felt like I was learning about history. In school, teachers explained what war was. We visited museums, we saw the uniforms of the "Great War" (WWI), the gas masks, the same exact territories where Ernest Hemingway fought and was wounded, the same places which inspired his books… One of my teachers was Jewish; I will always be grateful for learning about the Holocaust and the essential importance of "memory" and of "remembrance". It was painful. I felt pain walking through the squeezy, filthy rooms in the concentration camp we visited, learning that music was played out through the loudspeakers to cover the screams of people being killed, looking at humongous walls which seemed even taller from the eyes of a child, glancing at the sky through barbed wire…
War came prominently into our life as children through the artefacts we saw in museum displays, through the books we read, through the first-hand stories of my grandparents – all four of them. Both my paternal grandfather and my maternal grandfather fought in World War II. My maternal grandmother escaped from a bombing overhead and saved her sister. My maternal grandmother's brother got deported to a concentration camp as a prisoner of war. He survived the camp when the war ended, but he died shortly after due to the poor health conditions – and his father died of a broken heart right after him. I wondered what that was all about. If we lived in a "civilised" place, where we studied art, Latin, ancient Greek and philosophy, why did people have to go through suffering? Why is there a need for wars in the first place? Do civilians really wish for wars to happen or do they need to follow the orders and will of some powerful few at the top? Wars happen due to greed and intolerance and ignorance. We all know that matters can be settled in different ways than to go headstrong against one another. Wars happen only because people are so proud that they do not want to let go. Sometimes it is okay to let go, by accommodating and by welcoming. In this process of power-hunger and control-thirst, we kill each other and, with us, nature is suffering in the process.
If we look back at history and we analyse the reasons behind wars, we might logically be able to point out alternative histories in which those wars could have been avoided. Perhaps this is too much of a romantic and utopian outlook on facts or perhaps it is not. It is only a matter of perspective and balance. From lack of balance comes need. From need comes urge. From urge comes drive. One necessary drive people should have is that towards learning. Curiosity should be the fire instilled in children's hearts by a Promethean god of knowledge. Only by studying and understanding can one learn to respect. Having respect for other individuals, for others' ideas, for ourselves as well as for the natural world in its animal and plant forms could help reduce differences which cause intolerance.
Hence, education and culture are two strong pillars that human societies would need to hang on to in order to benefit from mutual exchange and learning. Would there still be wars if people were more willing to accommodate and respect each other? Would people keep on destroying the Earth if we had a more balanced way of looking at societies? These are all very broad and complicated questions which need the help of those in charge of our societies to enforce the goodness and love. Governments are in place also to enforce policies that may help people live peacefully with one another. It is the very meaning of the word "politics": the technique of managing people and their social or urban conglomerates. Without this set of skills, it is difficult for us human beings to find the right way to coordinate each other. Skilful politicians can help to ensure that greed does not pollute the Earth and that discrimination does not spark unnecessary fires.
As a Caribbeanist, I have been studying in depth the horrific historical reality of slavery and its aftermath. I have explored the real meaning of "creolisation", which goes beyond a linguistic or literary façade. It signifies forced or willing cohabitation of people from distinct ethnic backgrounds in the same space. It implies understanding and fusion, perhaps on a global scale. The Martinican Dr. Édouard Glissant and the Jamaican Prof. Rex Nettleford, among other eminent scholars and writers, recognised this increasing creolisation of the world's population (Glissant 1997; Nettleford 2003). Land and people go hand in hand; one cannot exist without the other. Therefore, sharing space is tied to the concept of living well in that same space. As humans we share the space "Earth", at least for the time being. Does "creolisation" need to be born out of slavery and oppression? Not necessarily. Living in Singapore provides me with the opportunity to observe and experience a different outcome of this term, as peaceful coexistence is possible, even in restricted spaces and also planning for urban development to embrace the concept of sustainability.
We need to learn and remember at every stage of our lives that our actions have consequences not only upon ourselves but also upon others and upon our planet. By responsibly employing resources in a munificent, self-restrained way we are playing our part in sustaining that balance needed to keep our planet peaceful and alive. Productivity can be applied in an intelligent way to sustainable agriculture, to a wise recycling system and disposal of refuse as well as to investment in scientific and artistic research. As an educator, I will continue educating to the best of my ability according to what others have taught me and what I learnt by myself. I will keep instilling love and mutual respect.
Through my writing and paintings, I will continue conveying the same message. We must respect our Earth and each other in the name of harmony between human beings and Mother Nature.
Works cited
Florian, Sara. Caribbean Counterpoint: The Aesthetics of Salt in Lasana Sekou. St. Martin: House of Nehesi, 2019.
Glissant, Édouard. Le Discours Antillais. Paris: Éditions Gallimard, 1997.
Nettleford, Rex. "The Caribbean's Creative Diversity: the Defining Point of the Region's History. Lecture delivered by Prof. Rex Nettleford, Vice Chancellor, University of the West Indies, 21 March 2003, University of Guyana, Guyana Second Lecture in the Distinguished Lecture Series Commemorating the Thirtieth Anniversary of the Caribbean Community." Caricom, Caribbean Community, Press Release, March 22 2003. https://caricom.org/the-caribbeans-creative-diversity-the-defining-point-of-the-regions-history-lecture-delivered-by-prof-rex-nettleford-vice-chancellor-university-of-the-west-indies-21-march-20/. Accessed 12 Jan 2022.
---
Sara Florian was born in Italy, near Venice, but she lives in Singapore. She likes to narrate the lesser-heard stories and to contemplate alternative points of view. In her writing she tackles her main concerns, such as environmental crisis, world peace, gender inequality. Her Venetian roots were explored in her inaugural bilingual novel Luce, La Città Morente che mi Ha Fatto Rinascere / Light, The Dying City which Gave me Life Again (2011). She achieved a Ph.D. in Modern Philology in Italy and completed a post-doc in Singapore. Her book Caribbean Counterpoint: The Aesthetics of Salt in Lasana Sekou was launched at the 2019 St. Martin Book Fair, where she was invited as a guest author.
Sara's poems, short stories, reviews and essays have been published in The Caribbean Writer, World Literature Today, Caribbean Quarterly, The Sunday Gleaner, The Jamaica Observer, The Sunday Observer, Tripwire, among others. In May 2021, one of her hybrid works (poem and watercolour) was chosen as cover art by SinkingCity, the magazine of the University of Miami. In October 2021, one of her poems and one of her paintings were presented at "Venice Masked", on the occasion of the 17th Venice Biennale. She was the librettist and creative director of a Singapore opera titled "Kampung Spirit" (music by composer Chen Zhangyi), which premiered in two episodes in November 2021. Sara's poems have been awarded at the Poetry Festival Singapore "Catharsis" in 2019, 2020 and 2021. Website: https://s4r4fl0ri4n.wixsite.com/my-site
Published on 20.02.2022

Última actualización: 20/02/2022