Stefan Hertmans, Belgium
Por: Stefan Hertmans
Traductor: Stefan Hertmans


July 8th to 15th, 2017
INVITED POETS
Stefan Hertmans (Belgium, 1951)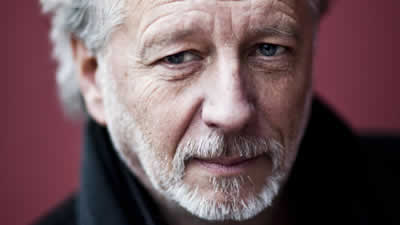 Bus Stop
A black sun shines in the night.
We are awake.
The end of dreams
Is near.
What great words can´t say
Will come to you in something greater still.
Take this toad for instance,
Flattened, with stars up above,
The talk of drunken men
In the park near the ring-road.
Let us pass by ourselves,
Lightfooted but unwinged,
Transmitting signs through frozen streets.
Nothing´s achieved.
In darkness, in panting silence
The Three Graces trample,
Three old bags,
Younger than young,
Hot-blooded and grinning like toads
Near the pool of cold sin
Croaking
And they walk right by.
---
Stefan Hertmans was born in Belgium in 1951. He is one of the leading poets and writers of the Dutch language today. He is also a novelist, narrator, essayist, playwright, jazz guitarist and university professor on Philosophy of Art.
His book Goya as a Dog, 1999, was acclaimed as a summit of his work and the Dutch and flamenco poetry today. He has obtained, among other awards, the Belgian State Prize. Some of his books published: Cities: Tales on the Road; The Silence of The Tragedy; Tyranny of Time; and Fireworks, She Said.
In his words: "I am convinced that poetry is a medium in which realities are created, because language there acquires a creative rather than descriptive function. By bringing together different things in a precise context, as in the case of a poem, links are established, which did not previously exist. Without arriving at surrealism, they generate new realities that can be fascinating. "
Updated at May 2017
Última actualización: 05/01/2022