Michael Augustin, Germany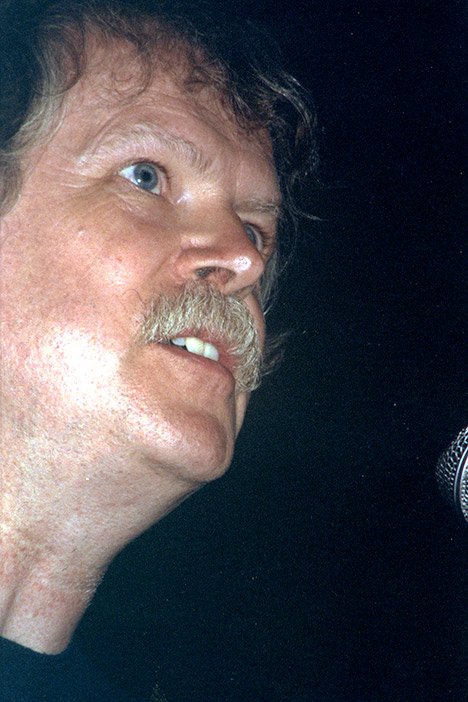 15th Medellin International Poetry Festival
Photo by Javier Naranjo
Por: Michael Augustin
About Poems
Poems
are not written,
poems
happen.
Poems
were there
before there were poets.
Poems
are scratched
window panes.
Poems
are decomposable
and therefore must not
under any circumstance
be burnt.
Poems
are open around the clock
(even the hermetic ones).
Poems
from foreign countries
do not require
a visa.
A good translator will do.
No one
should be forced
to read a poem
or even to write one.
Poems
cannot be held responsible
for their author.
Poems
don´t read poems.
Poems
can be exchanged
for other poems
at any time.
---
Michael Augustin was born in Lübeck, Germany, in 1953. A poet, translator and radio commentator, he works with Radio Bremen, where he conducts a poetry radio program and works as an editor of the weekly radio documentaries. He is the author of a number of poetry books, dramas and short stories, including: Kleines Brimborium and Das perfekte Glück. Some of his work has been translated into English, Italian, Polish, Gaelic and Dutch. He has translated works by Roger McGough, Adrian Mitchell and Raymond Carver, among others. He has participated in numerous poetry recitals and has received the Friedrich-Hebbel and Kurt-Magnus awards. In 1984 he was part of the International Writers program of Iowa University, and during 2003 he was the Max-Kade resident writer, at Dickinson College (USA).
Última actualización: 04/01/2022