Kostis Gimosoulis, Greece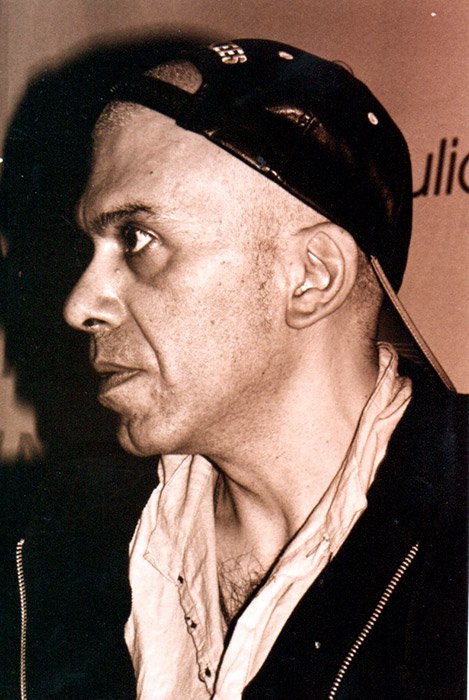 15th Medellin International Poetry Festival
Photo by Javier Naranjo
Por: Kostis Gimosoulis
Traductor: Yannis Goumas
You Should Play Games With the Dead
Holding a candle in one hand
I climbed down the stairs,
having previously removed my shoes
lest their howling gave me away.
I was afraid of waking up my parents
since they didn´t believe
in such things.
I found the dead man waiting for me
as he plaited his hair,
which was very long
and covered the whole floor.
A little beyond, his soul was tied up
with rope
round the thick leg of a table
to prevent it from running away.
When he saw me he smiled.
With his airy hand he cleared away the cobwebs,
opened the ancient tea-chest,
and took out that boardgame
of crescent moons.
They were embossed and cold and smelled
of "how shall I say"
snow with lemon.
We got down to the game at once
while upstairs my parents
slept unconcerned.
The game went as follows:
by fitting together the crescent moons
a full moon formed and the whole place shone.
I had a scandalous success that first night,
winning six of the seven games.
Years later did I realize
that the dead man let me win on purpose,
in case I got bored and left,
and he´d be all alone again.
---
Kostis Gimosoulis was born in Athens, Greece, in 1960. Poet and novelist. Poetic work: The fever of the thief, 1983; Fully ink, 1983; The thief mouth, 1986, Dangerous boys, 1992 and the recently published anthology: Jealously returning to Love , 2004. Published novels: One night with red woman, 1995; Anatoli; 1998; Hand in fire, 1999; Rained Light, 2002 which is the history of María Polydouri and Kostas Karyotakis, two exceptional poets of the mid- war time, and The beast is everywhere, 2003. Also a drawer and aquarellist, he published the book: Golden Black, in 2001, which contains poems, stories and water colors.
Última actualización: 16/01/2022