Marcos Ana, Spain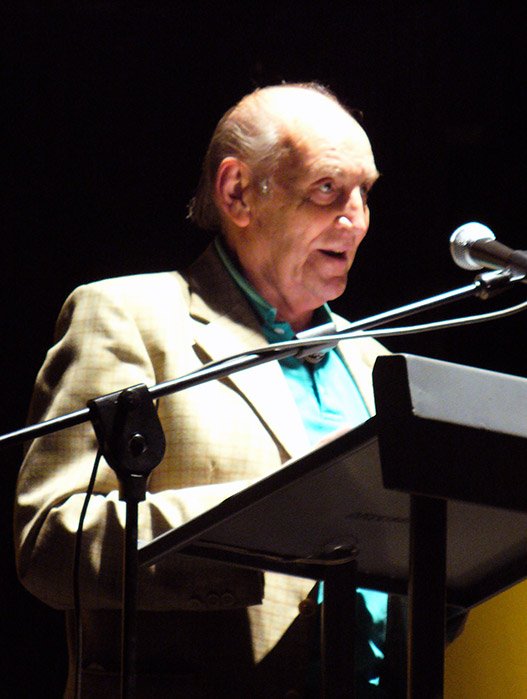 18th Medellin International Poetry Festival
Por: Marcos Ana
Traductor: Nicolás Suescún
My life,
I can tell to you in two words:
A patio
and a small piece of sky where
a lost cloud
and some bird fleeing from its wings pass by sometimes.
---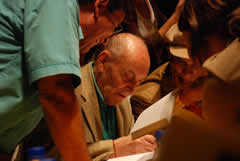 MARCOS ANA was born in Aleonada, a small village of Salamanca (Spain), in 1920, in a poor family of field laborers. His life has been marked by a constant passion in the defense of the oppressed and disinherited and by an absolute devotion to his communist ideal. At a very young age, he joined the republicans in their fight during the Spanish civil war. After that, in 1939, he was made prisoner, next to thousands of democrats, and he was given the death penalty. He remained in jail for 23 years: all his youth and half of his life. During this period he wrote poems that transcended the prison walls and made his name known throughout the world, contributing to trigger a solidarity campaign in his favor. He was one of the first Spanish political prisoners to be defended by Amnesty International. Upon his release in 1961, Marcos Ana traveled throughout Europe and great part of America, being welcomed in Parliaments, Universities and hundreds of popular concentrations, promoting and organizing solidarity actions with the political prisoners and their families and denouncing the fascist practices that reigned in Spain at the time. He founded and directed the Centro de Información y Solidaridad con España (CISE – Center of Information and Solidarity with Spain), which was based in Paris, until the end of the pro-Franco dictatorship, and which was presided over by Picasso. Supported by political and cultural personalities of Europe, this Center organized the defense of human rights, pro – general amnesty actions and brought moral and material aid to all the victims of political repression.
Última actualización: 11/01/2022