bio-bibliographical Information of invited poets to the 26th Medellín International Poetry Festival
26° MEDELLIN FESTIVAL INTERNATIONAL POETRY FESTIVAL
June 18th to 25th, 2016
POETS, ARTISTS AND OTHER INVITED
Poets who have fully confirmed their participation so far are: Ali AlHazmi (Saudi Arabia), Hugo Mujica, Graciela Maturo, Carolina Zamudio (Argentina), Judith Crispin (Australia), Dimana Ivanova (Bulgary), Jian Rufeng (Popular Republic of China); Colombian poet José Luis Tahua Garcés, Winner of the IInd National Prize Medellin International Poetry Festival; Luz Dary Peña, Guillermo Linero, Danny Yecid León, finalists; Juan Carlos Galeano, Pablo Montoya, Tarsicio Valencia, Rubén Darío Lotero, Luis Arturo Restrepo, Héctor Cañón, Albeiro Montoya, Fátima Vélez, Fredy Yezzed, María Cecilia Muñoz, Marisol Bohórquez, Robert Max Stenkist, Annabel Manjarrés, Ana María Bustamante, Hugo Oquendo, George Mario Ángel, Leo Castillo, Sore Snid, Manuela Gónima, Andrés Uribe, Hanna Escobar (Colombia); Israel Dominguez (Cuba, Winner of the Prize Magazine Gaceta - Magazine Prometeo, 2016), Gibi Bacilio (Curacao), Adriana Paredes Pinda (Mapuche Nation, Chile), Dane TS Hawk (Denmark), Marianela Medrano (Dominican Republic), Raúl Vallejo (Ecuador), Deeb (Egypt), William Alfaro (El Salvador), Alain Borer (France), Hatto Fischer, Björn Kuhligk (Germany), Keki Daruwalla (India), Duna Ghali (Iraq), Emilio Coco (Italy), Akbar Ryskulov (Kyrgyzstan), Ashur Etwebi (Libya), Aicha Bassry (Morocco), Mikeas Sanchez (Zoque Nation, Mexico), Terje Dragseth (Norway), Krystyna Dabrowska (Poland), Barbara Pogacnik (Slovenia), Juan Carlos Mestre, Samir Delgado (Spain), Jochen Kelter, Augusta Laar (Switzerland); Gcina Mhlophe (South Africa), Koulsy Lamko (Tchad), Juliane Okot Bitek (Uganda), Isabel Crooke Ellison (United Kingdom), Gustavo Pereira, Freddy Ñañez, Adhely Rivero, Antonio Trujillo (Venezuela), Corade Faso (Zimbabwe).
Other confirmed guests are Kalle Aldis Laar (Germany), Carl A. P. Ruck (United States), Ilias Monacholias (Greece), Nelson Vallejo (Colombia), Savina Yannatou (Greece), Spyros Manesis (Greece), Onani Meg Carver, Evie Marie Holmberg, Mark Alwin Hoffman (United States); Rudsel Isidora (Curacao), Berito Cobaría (U´uwa Nation, Colombia), Julián Guerrero and Laura Narváez (Colombia), Gunnara Izquierdo (Kamsa and Arhuaca Nations, Colombia).
POETS OF AFRICA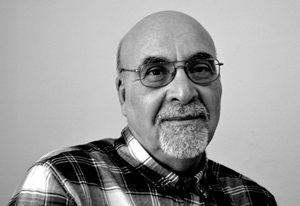 Ashur Etwebi was born in 1952, in Tripoli, Libya. He is a poet, translator and physician. He has published nine books of poetry, seven books of translation and one novel. A selection of his works was translated by Brenda Hillman and Dialla Haidar and published in the USA, 2011.
He organized two international poetry festivals in Libya: The First Tripoli International Poetry Festival in 2012, and Poems and Cities Poetry Festival in 2014, which traveled the Great Sahara and the Nafusa Mountain.
In 2012, he established the Arknu Society for Literature and Arts and Arknu Publishing House. He also organized three international musical events in Tripoli.
After the Islamist militias burnt down his house, he took refuge in Norway.
*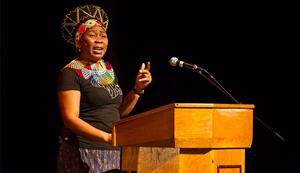 Gcina Mhlophe  (Nokugcina Elsie Hlophe),was born in Hammarsdale, South Africa on October 24, 1959. She is a poet, activist, fighter for freedom, playwright, actress and story teller. She is one of the few woman storytellers in her country. Her action is dedicated to preserve storytelling as a means of keeping history alive and inviting South African children to keep the cultural tradition through the reading. She tells her stories in English,  Afrikaans,  Zulu and  Xhosa.
As Njabulo S. Ndebelesaid «Rooted as it is in contemporary cultural practice, her poetry taps deeply into a resilient past. She uses the time-tested repertoire of mnemonics that are a definitive feature of oral poetry, and makes use of salutations, injunctions to the audience, changing meanings, repetition, alliteration, onomatopoeia, allusion, parallelism, play with noun class prefixes, and many other verbal techniques mostly recognized and admired by audiences as a mark of compositional dexterity.»
Her works have been translated into German, French, Italian, Japanese and Swahili. She has travelled around the world giving workshops on storytelling, publishing books of poetry and fiction and performing in plays and movies.
Among her published books are: The Snake with Seven Heads, 1989; The Singing Dog, 1992; Queen of Tortoises, 1995; Nalohima, the Deaf Tortoise, 1999; Fudukazi's Magic (CD: lyrics and music), 1999; Love Child, 2001; Nozincwadi, Mother of Books, 2001; Have You Seen Zandile?, 2002; An African Mother Christmas, 2002; Hi, Zoleka! 2003; Stories of Africa, 2006; Our Story Magic, 2006; Ithemba Means Hope, 2006; Golden Windows, 2007; The Singing Chameleon, 2008; The Barefoot Book of African Tales, 2009; The Magic Horns, 2009.
Website
Con el sol en el canto Video in Medellin
Poems and presentation Poetry International Website
*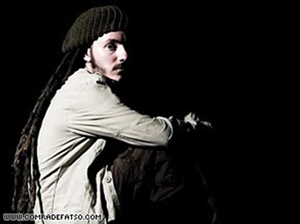 Samm Monro was born in London on August 23, 1980. He has lived in Zimbabwe for several years. Nicknamed Comrade Fatso (fat Comrade), is a prominent hip-hop poet, singer, comedian, actor, performer, pioneer of Spoken Word in Zimbabwe, fighter for human rights and freedom of expression in his country, and practitioner of Toyi toyi poetry (street poetry). With its Chabvondoka group has performed in Africa, North America and Europe. He directs the Shoko International Spoken Word & Hip Hop Festival, in his country, where he also is part of the Coordinating Committee of the World Poetry Movement.
Poetry International Web
Blog Comrade Fatso
Página Oficial comradefatso.com
Facebook facebook.com/Comrade-Fatso-104849606217646/
Twitter @comradefatsooo
*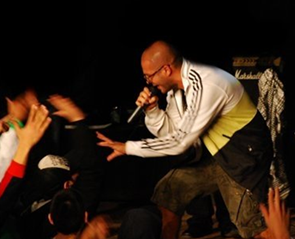 Deeb is an Egyptian hip-hop artist/poet/social commentator that first ventured into Egyptian Hip Hop when he joined Asfalt in 2005. He left in 2007 to create Wighit Nazar, a duo represented by Mohamed Yasser and himself. It was a successful musical project that lasted till mid-2010. Currently, he is working on his solo career with plans to release an EP every couple of months or so. Cairofornia is his first solo EP.
Music runs through the family. Deeb's younger brother, Arketekt (Tarek) is a talented producer with a distinctive soulful and funky sound.
List of Shows/Performances: Berlin Poetry Festival (Germany) 2011; Flow (Amman, Jordan) 2010; The Pearl (Beirut, Lebanon) 2010; Hip Hopna Finale Show (Dubai, UAE) 2008; Al-Azhar Park (Cairo, Egypt); El-Sawy Cultural Center (Cairo, Egypt).
"Masrah Deeb" produced by Gen K. Official Music Video
Do With It... Sound track
Twitter @el_deeb
*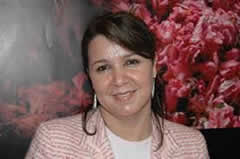 Aicha Bassrywas born in Settat, Morocco, in 1960. She graduated in Literature and Arabic at the University of Mohamed V, in Rabat. She works as a teacher of Arabic in Casablanca. She is a member of the Poetry House in Casablanca and belongs to the Writers Union of Morocco. She has published articles about visual arts in Morocco and poems in various national and international newspapers. Some of her poems have been translated into Spanish, (Ediciones Alfar), Catalan, Turkish, Italian and French. She has participated in several poetry festivals in Morocco (Festival of Mediterranean Poetry, 2001), Spain (Poetry Week in Barcelona, ​​2002, Palma de Mallorca, 2004), Egypt (Writing and Women, 2002, International Book Exhibition 2005), in France (Festival of Poetry, Tombent, 2005) and Jordan (Festival of Culture and Arts, Jerash, 2005). About her style says the critic and poet Abdellatif Laabi in a critique of his first collection of poems: "Aicha Bassry doesn't hide what mobilizes her above all: the unexplored continent of her love, the declared or latent war of the sexes, and the dignity that women demand. She does so with a subtle decisiveness, not hesitating to place traps in one or another protagonist of possession's dangerous games, inciting them also to break the cocoon of their identity to release the chrysalis of a new human relationship. "
She has published the books: Evenings, 2001; Angels Insomnia, 2003; A Dark Balcony, 2014; Fragile Night, 2007; The Fireplace's Dialog: Paintings by the Artist Abdellah Al Hariri, 2009; My Friend Autumn. Paintings by the Artist Moa Bennani, 2009; The Bird's Loneliness, 2010; Nights of Silk, 2013; Sirens, Poetry for Children, 2015. Swimmers in the Thirst, 2015.
World Literature Today Eight Poems by Aicha Bassry -English-
Facebook Aicha Bassry
POETS OF AMERICA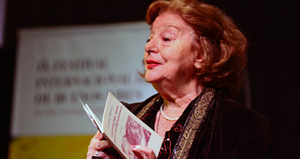 Graciela Maturo (Born in Santa Fe, Argentina, 1928) poet, essayist, literary researcher, and Doctor of Letters. Her profile is linked purely to poetry, as a creator, as a theorist and promoter of poetic groups (Azor, Mendoza, 1960-1965 or current Aletheia Poetical Studies Center, which she founded with other poets in 2008). She has been a university professor, the principal researcher of CONICET, Director of the Teachers' Library, advisor to publishers, creative groups and study centers. As an honorary member, she is part of the "Eugenio Pucciarelli" Center for Philosophical Studies. Her publications include poetry, essays and literary research. She is a visiting professor at universities in Spain, Italy, Colombia, Venezuela, Chile and Peru. She has won several awards and scholarships at the national level, and has juried awards at the national and municipal, and university levels, as well as the "Romulo Gallegos" International Novel Prize.
Books and chapbooks of poetry: A Wind Made of Birds, (Cordoba, Laurel edition, 1958); The Face, (Montevideo, 1961, reprint Ciudad Gótica, Rosario, 2007); The Sea that Resounds in Me, (Buenos Aires, Ismael Colombo, 1965;) Dwell Among Us, (Mendoza, Azor, 1968); Song to Eurydice, (Buenos Aires, Ultimo Reino, 1982); The Sea is Now Called by Your Name, (Ultimo Reino, 1993); Secret World Memory, (Ultimo Reino, 1995, reprint 1999); Songs of Orpheus and Eurydice, (Córdoba, Ed copyist., 1997); Born in the Word, (Mendoza, Cultural Editions, 1997); Cantata of Water, (Buenos Aires, La Luna Que, 2001); Poetics Anthology. (Buenos Aires, National Endowment for the Arts, 2008); Larks Forest, poetic Anthology 1958-2008. (Maracaibo, University Cecilio Acosta, 2009). El rostro / Le visage, (Spanish-French bilingual edition, Abrapampa, Paris, 2015); Garden of Salt, La Luna Que, (Buenos Aires, 2015).
Her latest essays and research titles: Marechal: the Path of Beauty, (Buenos Aires, Biblos, 1999); The Burning Reason. Contributions for a Latin American Literary Theory, (Biblos, 2004); The Gaze of the Poet, Buenos Aires, (Corregidor, 2006 / Madrid, Amargord, 2007); The Works of Orpheus, (Mendoza, EDIUNC, 2008; America: Restarting of the History, Biblos, 2010); The Humanism in the Indian Argentina, (Biblos, 2011); Cortazar: Reason and Revelation, (Biblos, 2014); The Poetry. A Boreal Thought, (Córdoba, Arg. Alción, 2014). Word and Symbol, Pronombre, Mar del Plata, 2014; Surrealism in Argentine Poetry, Prometeo, Buenos Aires, 2015.
Selección de artículos de Graciela Maturo Interview by Rolando Revagliatti. Consciencia.net/ -Spanish-
Graciela Maturo: sus respuestas y poemas Eurasiahoy.com/ -Spanish-
Graciela Maturo: "El estilo desde la pura racionalidad está fuera de lo poético" Interview by Rolando Revagliatti. resonancias.org -Spanish-
Artículo, La Identidad Nacional en la literatura argentina Instituto de Estudios Estratégicos de Buenos Aires -IEEBA-. pdf -Spanish-
Poemas PoeSite -Spanish-
Reseña de "La opción por América" de Graciela Maturoa by Zulay C. Diaz Montiel
Graciela Maturo habla sobre Leopoldo Marechal -Video- -Spanish-
Poemas y nota bio-bibliográfica Blog Meridiano 75 -Spanish-
Reportaje Por Julia Galemire -Spanish-
Biografía y poemas Blog Analecta Literaria -Spanish-
Graciela Maturo en el pensamiento y la poesía Interview by Carlos-Enrique Ruiz. Reportajes de ALEPH -Spanish-
*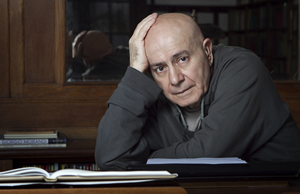 Hugo Mujica was born in Argentina in 1942. He studied Fine Arts, Philosophy, Philosophical Anthropology and Theology. He has published more than twenty books. His latest essays are: "The Initial Word. The Mythology of the Poet in Heidegger's Work", "Arrow in the Mist", "Poetics of Emptiness", "The Rising. Thinking the Creative Act"," The Passion According to Georg Trakl. Poetry and Atonement","The Knowledge of Not Knowing Oneself" and "Dionysus. From Creator Eros to the Pagan Mystique". "Solemn and Measured" and "Under All the Rain in the World" are his two books of short stories.
Vaso Roto Editions published his book "Of Creation and the Created", a work that includes his "Complete Poetry. 1983-2011 ", as well as two other volumes with almost all of his essays. Later came his collection of poems "And Always After the Wind", from Editorial Visor (XIII House of America of American Poetry Prize). He also has numerous personal anthologies published in twenty countries; some of his books have been published in English, French, Italian, Greek, Portuguese, Bulgarian, Romanian, Slovenian and Hebrew.
Sitio Oficial www.hugomujica.com.ar/ -Spanish-
Poemas http://difusionelectronica.institutocervantes.es/-Spanish-
Poemas lapoesiaalcanza.com.ar-Spanish-
La vida nos sobrepasa en posibilidades, entrevista Por Yolanda Delgado Batista. Pendientedemigracion.ucm.es -Spanish-
Hugo Mujica Por Alejandra Crespin Argañaraz. La Voz de los Poetas -Video- -Spanish-
Conversatorios en Casa de América Rtve.es -Video- -Spanish-
'Hippie', monje y poeta místico Articulo de Juan Cruz en El País -Spanish-
Las grandes cosas son gratuitas, Diálogo. Pagina12.com.ar -Spanish-
Selección de poemas Amediavoz -Spanish-
Lo puramente brotado - El saber del no saberse -Video- -Spanish-
*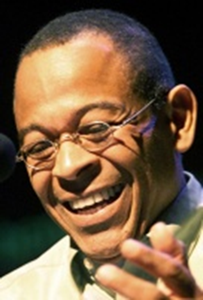 Gilbert Bacilio was born in Curaçao in 1950, a small Caribbean island off the coast of Venezuela. A prolific poet and literary performer, he studied philosophy and theology in Colombia and the Netherlands, before concluding studies in Utrecht at the Academy of Expression, where he later became professor of dramatic expression. He currently lives in Curaçao, where he is very active in street theatre, especially with the Forum Theater Group, of which he was Artistic Director in the seventies and eighties. He has produced and presented cultural television programs and is an expert in the field of oral literature and written rhythmic poetry, a genre in which he regularly writes. His themes focus on the colonial past, indigenous peoples, slavery and the dominant and ambivalent position of the Netherlands, but also tenderness and eroticism are found in his work. His poems have been published in various collections, magazines. His volume of poems Kueru Marka (Carilexis) was published in 2000. Regarding the sources of his inspiration, he writes: "... As a child, my grandmother told me stories that had to do with the history and culture of Curaçao. For example, stories about the Nanzi spider brought from Africa, the life in the plantation during the slave rebellions, slavery, the African myths and contacts with the ancestors. This has inspired me and still inspires me and has found its way back to some of my poems..."
Gibi Bacilio, Premio Grotini 2007 -Video-
*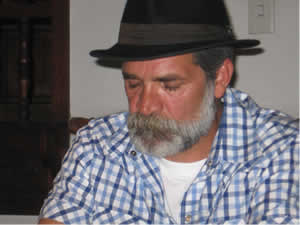 Tarsicio Valencia  was born in San Andrés de Cuerquia, Antioquia, Colombia, in 1955. He is a poet, university professor and essayist. He is a Doctor of Philosophy and Literature at the Universidad Pontificia Bolivariana, UPB. He has published the poetry books: Wounded Tree, 1991; The Garden of the Rose, 2002; Future Sea, 2010 and Dragonfly-Farfalla Haiku, 2013.
He is also the author of the essays: The Poetics of the New World in the Chronicles of the Indies, 1993; Juan Rulfo, Photographer, 1995; Fernando Pessoa, the Angel Marinheiro, 1996; The Treaty of Angels, 1998; A Star Beside the Moon, 2006; Being and Sound in Rainer Maria Rilke, 2010.
He is the Director of the Eleusinian Mystery Magazine and professor in the Masters of Literature program of the Universidad Pontificia Bolivariana.
Antología de poemas Revista Prometeo -Spanish-
Antología de poemas Meridiano 75 -Spanish-
*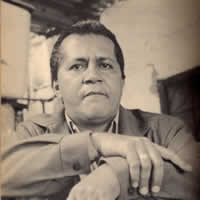 Adhely Rivero was born in Arismendi, Barinas, Venezuela, in 1956. Graduate in Language and Literature of the University of Carabobo. He has been awarded with several literary prizes. He has published: 15 poemas, 1984; En sol de sed, 1990; Los Poemas de Arismendi, 1996; Tierras de Gadín, 1999.  He currently works at the Department of Literature of the Universidad of Carabobo where he belongs to the editorial committee of the Magazine Poesía.   
Poem Prometeo Mazazine # 71-72.
*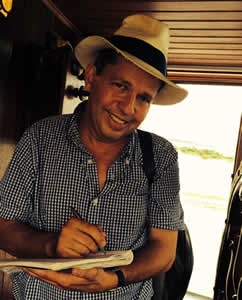 Juan Carlos Galeano was born in the Colombian Amazonia in 1958. He is a poet, translator and essayist. He emigrated to the United States in 1983. His poems build mythographies marked by the cosmologies of indigenous cultures. Various disparate influences and poetics, from the imagist tradition and surrealism to the ironic subjectivity of the present, are combined in his work in a colloquial form, typical of the oral narratives that express the complexities of humans and the world.
Since 1995, his interest in the symbolic narratives of fishermen, hunters and indigenous inhabitants of forests and riverbanks led him to travel to many Amazonian rivers. From the fieldwork in this basin emerged his compilation of myths Amazonian Tales (2005, 2007, 2014), Folktales of the Amazon (2008) and the documentary The Trees Have a Mother (2007). He currently directs the program Learning and Service: Journey into Amazonia of Florida State University in the Peruvian Amazon.
He has published the books of poetry: Initial Deck of Cards, 1996; Amazonia, 2003, 2011; About Things, 2010; Histories of the Wind, 2013 and Yakumama and Other Mythical Beings, 2014. He is also the author of Pollen and Shotguns, 1997, a study of the poetry written during "The Violence" period in Colombia, as well as some books of Spanish translations from English, including poets such as Charles Simic, Mark Strand and others.
Charles Simic: el mundo no se acaba Entrevista a Charles Simic. Por Juan Carlos Galeano. Vallejoandcompany -Spanish-
Breve entrevista con Floriano Martins y selección de poemas Jornaldepoesia -Spanish-
«La violencia ha marcado las actitudes de los poetas colombianos en varias ocasiones» Entrevista con Mario Pera -Spanish-
Poemas La Otra Revista -Spanish-
Poemas Blog de Eugenia Sánchez Nieto -Spanish-
Juan Carlos Galeano in Conversation Interview. Poetry Foundation
*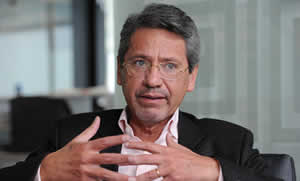 Raúl Vallejo was born in Manta, Ecuador, in 1959. He is a poet, novelist, essayist, journalist, editor, politician and diplomat. For his narrative work he received several awards in his country as well as in Colombia, where he has served as ambassador of Ecuador.
His poetry has been collected, including the books: Chants for Oriana, 2003; Chronicles of a Mestizo, 2007; Missa Solemnis, 2008; Songs of a Parishioner: Sampling of Poems, 2012 and Mysticism of the Tavern, 2016. Published novels: Textual Harassment, 1999; The Soul on the Lips, 2003; and Marilyn in the Caribbean, 2014. Some of his books of short fiction: Daguerreotype, 1978; Masks for a Concert, 1986; Traces of Eternal Love, 2000 and Equinoctial Pubis, 2013.
Facebook
Entrevista Final Abierto -Video- -Spanish-
Entrevista El Espectador -Spanish-
Raúl Vallejo: Entre la diplomacia y la ficción Por Gustavo Tatis en El Universal -Spanish-
*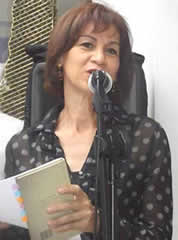 María Cecilia Muñoz was born in Bello, Antioquia, Colombia, in 1959. Poet and Journalist graduated from the University of Antioquia. Co-founder and former Director of the Porfirio Barba Jacob House of Poetry, Medellin. Cofounder of the Colombian poetry magazines Maya, Gerifalte and Poetics.
She has published the books of poetry: Submissions, 2005; The Universe for a Moment, Haikus, 2013; Unpublished Books: Under the Sky, poems. Holy Pause, haikus, and Lost Things, poems. She was a finalist at the First International Haiku Concert, Medellin, 2015.
She has been included in the anthologies: Piedraluna, Women's Poetry. Medellin, 2010; Poets in the Equinox. Risaralda, 2011; Poetry Anthology, Medellin, 2011; Living Literary Memory, Envigado, 2011; Albaneceres, Envigado, 2012; The Empty Crock, an anthology of Haikus. 2013; Genealogy of Whispers, poetry, 82 voices from Antioquia. 2014; Poetry By Colombian Women, Apidama, 2014; Being Water Haiku Concert, 2015. Member of the Haiku-Do workshop Group, Medellin.
Poemas meridiano75.blogspot -Spanish-
Sito web -Spanish-
Las "Entregas", de María Cecilia Muñoz Artículo de Olga Elena Mattei en El Mundo -Spanish-
*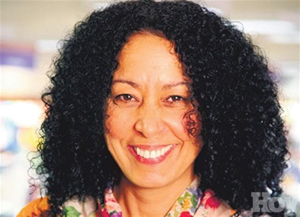 Marianela Medrano is a Dominican writer and poet, with a PhD in psychology living in Connecticut since 1990.  Her individual publications include: Oficio de Vivir (Buho, 1986), Los Alegres Ojos de la Tristeza (Buho, 1987), Regando Esencias/ The Scent of Waiting (Alcance, 1998), Curada de Espantos (Torremozas, 2002), Diosas de la Yuca, (Torremozas, 2011), Prietica (Alfaguara, 2013).  
Medrano's work also appears in literary magazines and academic journals such as Brooklyn Review (1995), Punto 7 Review (1996) Sisters of Caliban (1996) Callaloo (2000), Tertuliando/Hanging Out (1997), Letras Femeninas (2005), Kacike (2009) Trivia Voices of Feminism ( 2009), Journal of Poetry Therapy (2010), Sandplay Therapy Journal (2010), The [email protected] Reader (2010), Letralia (2011), Phatitude (2012),  Mujeres Como Islas II (2012), among others.
Facebook
Entrevista en video Programa Yola yelou -Spanish-
Entrevista ConlaFamiliaTV's channel -Spanish-
Artículo Diario Libre -Spanish-
Diálogo Por Luis Martín Gómez. Hoy digital -Spanish-
Conversando con Marianela Medrano Identidad Latina -Spanish-
Poemas de La diosa de la Yuca Hss.unco.edu/ -Spanish-
*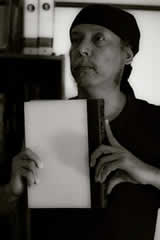 Leo Castillo  was born in Soplaviento, Bolivar, Colombia, in 1961. He is a poet, novelist, writer of short fiction, translator from the French and essayist. He studied Languages ​​at the University of the Atlantic. Castillo produces literary work the way a child fills with toys the emptiness of a house, which is too big for his reverie. He once said he was doomed to write because he had no one to tell he was happy or sad, and so he told his emotions to himself as literary inventions. Thus he has written ten books whose only importance consists in allowing him to become intimate with a rather strange universe, full of signs and sounds that have swept  him away to a dimension of fantasy, making him someone rather clumsy at the moment of maturing between functional people. Alumbrapalabras has been written for children and men who share this uniqueness.
Other books of Leo Castillo: Feast (Stories), 1992; The Other Host (Poetry), 1995; The Caribbean in Collaboration (Stories), 1998; About Sidewalk and its Steels (Poetry), 2007; Inlay Work (Novel), 2015, among others.
Facebook
Antología de poemas Blog laseleccionesafectivascolombia -Spanish-

*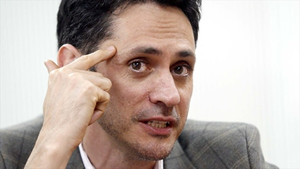 Pablo Montoya was born in Barrancabermeja, Colombia, in 1963. He is a poet, short story writer, novelist, essayist, musician and university professor. Books of poems: Travellers, 1999; Notebook of Paris, 2007; Traces, 2007; Only a Water Light: Francis of Assisi and Giotto, 2009; Hand Program, 2014. Books of short fiction: Tales of Niquia, 1996; The Symphony and Other Musical Stories, 1997; Inhabitants, 1999; Razia, 2001; Requiem for a Ghost, 2006; The Kiss of Night, 2010; Farewell to the Heroes, 2010; Adagio for Strings, 2012.
Novels: The Eye's Thirst, 2004; Far from Rome, 2008; The Vanquished Ones, 2012; Triptych of Infamy, 2014. Essays: Bird Music, 2005; The Historical Novel in Colombia 1988-2008: Between the Pomp and Failure, 2009; A Nearby Robinson, Ten Essays on French Literature of the Twentieth Century, 2013; Music in the Work of Alejo Carpentier, 2013.
He has received, among other awards, the "German Vargas," National Short Story Prize, 1993; Autores Antioqueños Award, 2000; Mayor of Medellin Story Mode Prize, 2005 and the Romulo Gallegos Prize, 2015.
Homenaje Literariedad -Spanish-
Poemas eugeniasancheznieto.blogspot.com.co/ -Spanish-
Pablo Montoya, un ratón de biblioteca Por Yénifer Aristizábal Grajales. La Última Vocal, de UdeA Televisión -Video- -Spanish-
El Rómulo Gallegos fue para un autor casi secreto El Tiempo -Spanish-
Discurso de recepción del Premio Rómulo Gallegos El Espectador -Spanish-
Presentación de Programa de mano y poemas Otraparte -Spanish-
Presentación de Lejos de Roma y poemas Otraparte -Spanish-
Entrevista sobre Tríptico de la infamia -Video- -Spanish-
El caso Bolívar Por Pablo Montoya. Revista Cronopio -Spanish-
Sitio web http://www.pablomontoya.net/ -Spanish-
*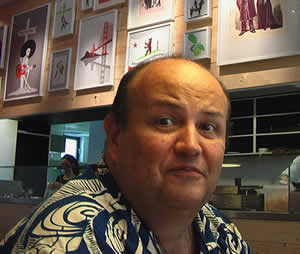 The son of Colombian parents, George Mario Angel Quintero was born in 1964 San Francisco, California, where he spent his first thirty years. He studied literature at the University of California and was later awarded a Wallace Stegner Fellowship in Fiction from Stanford University. He has published fiction, poetry, and essays in English as George Angel in literary magazines and the chapbook Globo (1996), and received the Nilon Award from Fiction Collective 2 for his book The Fifth Season (1996). Since 1995, he has lived in Medellin, Colombia, where, under the name Mario Angel Quintero,  he has published the Spanish poetry collections Mapa de lo claro (A Map of What is Clear; 1996), Muestra (Sample; 1998), Tentenelaire (2006), El desvanecimiento del alma en camino al limbo (The Soul's Dwindling as It Makes Its Way Toward Limbo; 2009), Keselazboga (2014) and Mapa de las palabras (A Map of Words; 2014) as well as two books of plays in Spanish, Cómo morir en un solar ajeno (How to Die in Someone Else's Yard; 2009) and La sabiduría de los limones (The Lemons' Wisdom; 2013). His visual art has been exhibited and he has also illustrated books. Since 2003, he has worked as director and playwright of the theatre company Párpado Teatro. He also makes music with the groups Underflavour and Sell the Elephant.
Poemas Web festivaldepoesiademedellin.org -Spanish-
Poems and presentation Poetry International Web
No hay entender no Poema leído en la clausura del 21° Festival Internacional de Poesía de Medellín. Video en Youtube. -Spanish-
Blogg George Mario Angel -Spanish-
Facebook george.m.quintero
*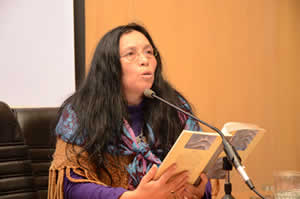 Adriana Paredes Pinda was born in Osorno, Chile, in 1970. She belongs to the Mapuche–Huilliche Nation. She is a poet, professor and medicine-woman. She also obtained a PhD in Human Sciences from the Philosophy and Humanities Department of the Universidad Austral de Chile. Publications: Ui, 2005; Parias zugun, 2014. She was included in the anthology Spinning in the Memory: 7 Mapuche poets. In 1999 she won the National Poetry Competition in her country.
Documental Voces de La Tierra Adkimvn.org/ -Spanish-
Üi: El puma azul de todos sus Pewma de Adriana Paredes Pinda Artículo sobre su obra. Por  Paulo Huirimilla -Spanish-
Adriana Pinda y el habla escrita de la ajenidad: "Relámpago" Ensayo de Fernanda Moraga -Spanish-
Adriana Paredes Pinda en "Diálogos en movimiento" 2015 Plan Nacional de la Lectura. -Video- -Spanish-
Poemas Mapuche-Castellano -Spanish-
*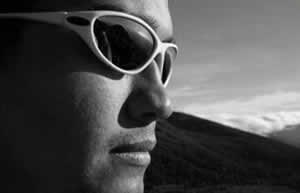 William Alfaro   was born in San Salvador, El Salvador, in 1973. He is a poet, writer and journalist. He joined Crow, the now disappeared Literary Workshop; he is a member of the Alchemy Cultural Foundation and The Word in the Window (Multimedia Poetic Project). In addition to creating Poetry Wednesdays, of the Los Tacos de Paco Cultural Peña, he has juried different poetry competitions and taught writing workshops for children, youth and people with hearing and visual disabilities. In 2012, together with a multidisciplinary group of artists, he founded the Movement of Independent Artists of El Salvador (MAI).
He is the author of Proclive, a book of poems, as well as of several unpublished poems and the chapbooks Déjà vu and Threatened City. Part of his poetry has been musicalized and published in anthologies in several countries in Latin America and Europe. He has participated in the most important poetry festivals in Central America and has read his poems in Mexico and the USA. He was included in the 739 Cuadernos hispanoamericanos of the Spanish literary magazine.
He coordinated the poetry workshop Maelstrom with poet Jorge H. Aguilar, in the Department of Languages ​​at the University of El Salvador.
Facebook
Poemas y nota bioblibográfica Artepoetica -Spanish-
*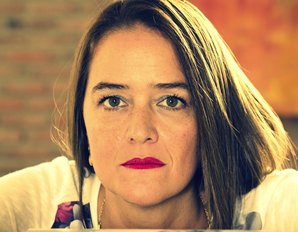 Carolina Zamudio   was born in Curuzu Cuatia, Argentina, in 1973. She is a poet and storyteller. Journalist and Master in Corporate Communications and Public Affairs. She won the 'XXI Century Undergraduate' Award from the Nation Daily. She led the radio series 'Books Do Not Bite'. She has lived in the Arab Emirates, Switzerland and Colombia. She published the books of poetry "Following the Wind", Ultimo Reino Editions (Argentina), "La oscuridad de lo que brilla"/"The Darkness of What Shines", Spanish / English bilingual edition, Artepoetica Press (United States) and the chapbook "Theory of Beauty and Other Poems", Ediciones de la Reina Mora (Argentina). She participated in festivals and lectures in Argentina, Colombia, Cuba, Ecuador, Peru and the USA. She was included in some anthologies of Colombia, Spain and the USA. It has been said of her work: "Zamudio weaves verses like spiders, painful wounds and death comes to disrupt it all (...) The poetic voice calls and yearns. Reproaches and praises imaginary beings. The night is a lyrical character out of existence but becomes flesh and nerve and hurts "(Augusto Rodriguez, Ecuador). "This is a rare, unusual music; it seems even verbal rhythms stumble; but not once we enter that original music, very original to be sure –one finds a sensitive perception of the pain of being, a mixture of sound and sense, reminiscent of certain poems of César Vallejo or paradoxical passages of Olga Orozco "(Luis Fernando Macias, Colombia). "Zamudio discovers the darkness in the sun (paraphrasing Olga Orozco), the darkness that helps to recognize itself, to know itself completely to return to the dream of closer, the life that, like Janus, has two faces in one. In her. In this woman who speaks and sings and wakes up and sometimes becomes frightened (Victor Redondo, Argentina)".
Facebook
Sobre 'La oscuridad de lo que brilla' Prólogo a su libro. Por Luis Fernando Macías. Revistas.elheraldo.co -Spanish-
Lectura de poemas FILBO 2015 - Casa de Poesía Silva - Bogotá -Spanish-
Lectura de poemas Consulado Argentino en Nueva York 2015 -Spanish-
Booktrailer del poemario bilingüe "La oscuridad de lo que brilla" [The Darkness of What Shines] -Spanish-
Carolina Zamudio sigue al viento Por Miguel Iriarte. Las 2 Orillas. -Spanish-
Biografía y poema en español e inglés Poetryny.com -Spanish-
Descansa el amor Poema -Spanish-
Entrevista Revista Actual -Spanish-
Dos poemas -Spanish-
*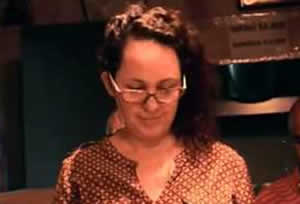 Sore Snid Berrío was born in Medellin in 1979. She is a writer, visual artist and tattoo artist. She obtained the 2011 Women Writers in Colombia National Poetry Prize with her book "UNDER THE RHYTHM OF LANGUAGE", Rayo Museum Editions. In that same competition the book "DIALOGUE IN VERSO" took second place in 2010. The latter book was published by Hombre Nuevo editors. Sore Snid has participated in various magazines, newspapers and anthologies at national and international levels, like Women Poets of Antioquia, Low Ink, University of Caldas cyberpoetry; Women Colombian Poets, Museum Rayo, Weavers of Light: Women Poets in the Country of Clouds, Mexico, Mixteca region. Her unpublished books are: "Skin-is", "The Uterus of Limbs", "Magic Mother" and "Atmospheric Drops".
She has collaborated with theatre, dance, circus, street art, painting and music artists. Sore creates an artistic mixture, returning us to the phonetic language, the mystery, the magic, myth.
*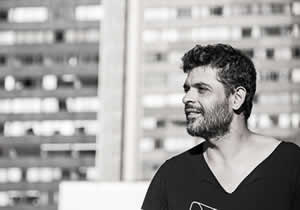 Héctor Cañón was born in Bogota in 1974. He is a writer and journalist. He has published in leading newspapers and magazines in Mexico and Colombia. He graduated in literary studies at Javeriana University of Bogota and in scriptwriting at the University of Rosario. He was finalist in the Environmental Media Awards (2006) and International Conservation (CI-2007). He was also a finalist in the story contest "Brazil of Dreams (2008)". In 2009, he took second place in the contest of CI with an environmental report on endangered species. His text "From Very First Hand" was selected in the anthology of annals about Bogota (1986-2006), published by the Institute of Culture and Tourism, in the Libro al Viento collection. He is the author of the books of annals "In the privacy of its libraries" and "Colombian Deeds" Editorial Norma, as well as the poetry book Travels of the Light, published by the Angel Editor.
Facebook
Entrevista radial La W -Spanish-
Nota sobre Los viajes de la Luz y poemas La Raís Invertida -Spanish-
El lío de la Madonna Columna en El Tiempo- -Spanish-
*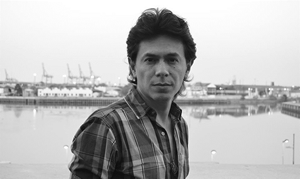 Fredy Yezzed  was born in Bogota, Colombia, in 1979. He is a poet, short story writer and literary researcher. After a six-month trip through South America, he settled in Buenos Aires, where he studied the genre of Argentine prose poem. He has published the books of poetry: "Salt of Madness" (Macedonio Fernández National Poetry Prize, Buenos Aires, 2010; Universidad Nacional de Colombia Editions, Bogotá, 2014; and "The Unpublished Diary of the Viennese Philosopher Ludwig Wittgenstein" (Dock editions, Buenos Aires, 2012). As a literary scholar he wrote the studies: "Paragraphs of Air: First Anthology of the Colombian Prose Poem" (University of Antioquia Editions, Medellin, 2010) and "Laughter of the Hangman: Poetic Anthology of Henry Luque Muñoz" (Universidad Javeriana Bogota edition, 2015).
Facebook
Poemas Círculo de Poesía -Spanish-
Poemas Revista La Otra -Spanish-
Poemas de La Sal de la locura Literariedad -Spanish-
Participación en el Festival Internacional de Poesía de Mendoza -Spanish-
Poemas Las Elecciones Afectivas -Spanish-
Breve nota autobiográfica y poema Eldesaguaderorevista -Spanish-
7 poemas de la Sal de la Locura , Vallejo & Co -Spanish-
Fragmentos de El diario inédito del filósofo vienés Ludwig Wittgenstein Otroparamo.com -Spanish-
*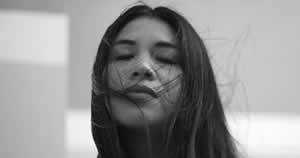 Mikeas Sánchez was born in Mexico in 1980. She is a bilingual poet, writer, radio producer and Zoque translator from the high northern region, coming from Chapultenango, Chiapas. She inherited the poetic sensibility of her grandfather Simon Sanchez, a shaman and musician as well as a Zoque dancer, from who she learned the rhythm and musicality of the traditional prayers. She teaches Pedagogy of the Language and Literature in the Autonomous University of Barcelona. Her poems have appeared in Bengal Lights, World Literature Today, The Bitter Oleander, and The Drunken Boat. In 2014 she was nominated for the Pushcart Prize, literary prize for the best publications in the USA. She was a resident of the International Center for Literary Translation of the Banff Centre Arts in Alberta, Canada. In Chiapas, Mexico, she won first the Y el Bolóm Dice Fiction Prize... and the Pat O'tan Indigenous Poetry Prize. She has translated some poems by Rosario Castellanos, Walt Whitman, Alda Merini and Oscar Oliva. She has published five books of poetry and her poetic and narrative work has been included in several anthologies, newspapers, magazines and CDs in Mexico and abroad. Part of her poetry has been translated into Catalan, Italian, German, Mayan, Portuguese and English.
Facebook
Seleccion de poemas La Jornada -Spanish-
Entrevista: Poesía es sinónimo de libertad -Spanish-

*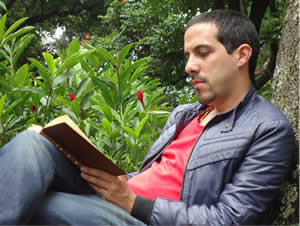 Andrés Uribe Botero was born in Medellín in 1982. He is a poet, short story writer, performer, cultural manager and Director of the virtual literary magazine Torre de Timón. He is the author of the book The Mirror is Another One, prose and poetic short stories, 2012; and the poetry books: Crystal Night Tubes; Abraxas; and, the Eyelids of Night. His poems were included in the literary magazines Prometeo, Puesto de Combate, Cuadernícolas and La Tagua, among other ones. He has participated in several literary meetings in Venezuela, México and Colombia.
Poemas Revista Prometeo No 90 -Spanish-
Reseña Otraparte -Spanish-
Universo poetico Blogg -Spanish-
Twitter uribevision -Spanish-
Canal Youtube -Spanish-
*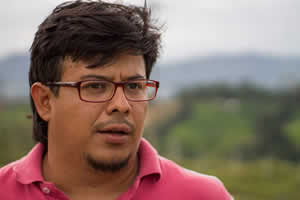 Hugo Oquendo Torres was born in Chigorodo, Uraba, Colombia, in 1982. He is a poet, theologian and professor. He has worked with victims of conflict in various regions of Colombia, through a social corporation that supports rural communities. He has written four books of poems, a book of stories and some essays on theology.
In his own words: "The theology in our time has to be renewed, leaving behind that academic secrecy and open itself to dialogue and share with other types of knowledge, because it is the same richness of thought; this is not an isolated thought, paraphrasing Edgar Morin, who speaks of knowledge as knowledge found; there is no isolated thought, but a total vision".
Poemas Revista Prometeo -Spanish-
Hugo Oquendo-Torres, teología poética Artículo de Alan González Salazar -Spanish-
Canal Youtube -Spanish-
Twitter hugooquendot
Facebook oquendot
*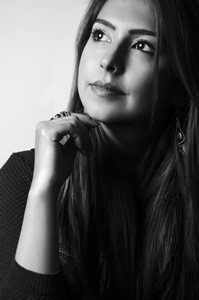 Marisol Bohórquez Godoy was born in Santa Maria, Huila, Colombia, in 1982. She studied Business Administration at the Surcolombiana University, Industrial Engineering at the UNAD and a Specialization in Management of Occupational Health at the University Foundation of the Andean Area. She has participated in literary competitions  from Spain. Her flash fiction has been published by Letras con Arte, in the anthologies: "Fire, Air, Water and Soil" and "The Sea and Its People."
Comun Presencia editions published her first book The Solitude of Mirrors in January 2016. She currently writes poems and practices her profession as an industrial engineer.
Facebook
*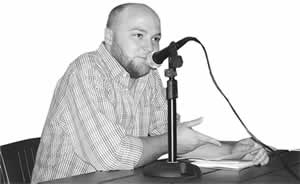 Luis Arturo Restrepo nació en Medellín en 1983. Es poeta y profesor del Instituto de Filosofía de la Universidad de Antioquia. Con su libro "Réquiem por Tarkovski", resultó ganador del Primer Premio Nacional de Poesía Joven, convocado por el 21 Festival Internacional de Poesía de Medellín. También es autor del libro "Apuesta de cenizas", 2010. En dos ocasiones obtuvo la beca a la Creación Artística Ciudad de Medellín en la modalidad Poesía (2009, 2013).
Al decir de Lucía Estrada "Apuesta de cenizas recobra una antigua mirada, una lucidez, una aguda atención al devenir del hombre entre las cosas y frente a la naturaleza, frente al amor, el deseo, la esperanza, el olvido y la muerte, en cuya cercanía sentimos ascender el ritmo sostenido de sus palabras".
Presentación Otraparte -Spanish-
Poemas artepoetica.net -Spanish-
Poemas Círculo de poesía -Spanish-
Poemas Revista Prometeo No 88-89 -Spanish-
Poemas laotrarevista.com -Spanish-
Poemas espacioluke.com -Spanish-
*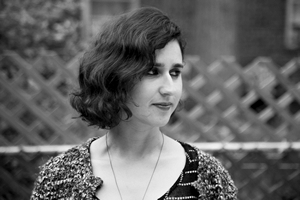 Fátima Vélez Giraldo was born in Manizales, Colombia, in 1985. She studied Literature at the University of the Andes, MA in Creative Writing at the National University of Colombia and Master in Creative Writing at New York University. She has been a professor of creative writing and cultural administrator. She founded Residence on Earth, residence for artists. In 2012, she was part of the curatorial team of the Regional Artists Salon for the West Central area. Her stories, poems and essays have been published in several literary anthologies and blogs. She has participated in poetry festivals in Cali, Bogota, Manizales and Zamora (Mexico). Her book of poetry "Interior Design" won the 2015 City of Bogota National Poetry Contest (prize not awarded due to missing  signature on the form). Her first book, Casa Paterna (Externado University of Colombia, 2015) is an anthology four unpublished books: Shores (2003); Journal of the Shelter (2005); Interior Design (2014-2015); and Of Porn and Slugs, 2015, the latter in collaboration with the artist Power Paola will appear soon from the Brazilian independent publisher, DEEP.
Poemas Círculo de Poesía -Spanish-
Conversación con Santiago Reyes -Spanish-
Poemas Los Poetas del 5 -Spanish-
Poemas Diseño de Interiores. Blog de Eugenia Sánchez -Spanish-
Del Porno y las babosas, 3 poemas -Spanish-
*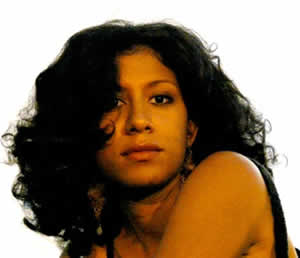 Annabell Manjarrés born in Santa Marta, Colombia, in 1985. She is a  journalist, poet and storyteller. Her work was recognized by the Governor of Magdalena in the 2013 Poetry and Young Story Contest, in which she ranked first in poetry and second in short-story. She earned the "Good and Quick" National Story Prize of the Monteria Tunnel, 2015, with her text "The Man in His Cage."
She has three unpublished books of poetry: The White Lunar Mirror; Oil of a Woman Haunted by Time; and, Invertebrate Animals. Her poems have been translated to Catalan and included in several anthologies of the region and the country. Her poetry reflects her own world and her efforts to evoke its significance in a very particular way. She has been press chief for several institutions. For two years, she served as editor of the Macondo Sunday Magazine, of the Hoy newspaper from Magdalena. She has worked as a reporter on political and cultural issues. She was recognized by the Bolivarian Museum of Contemporary Art in its 29th anniversary (2015), for her journalistic contribution to the culture of the region. Today she works as a university teacher in the program of Social Communication and Journalism of the Unified National Corporation, CUN, in Santa Marta.
Antología Arte poética -Spanish-
Blog de Anabell Manjarrés Freyle -Spanish-
LinkedIn -Spanish-
Columnas en El Informador -Spanish-
*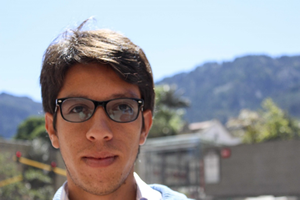 Albeiro Montoya Guiral was born in Santa Rosa de Cabal, Colombia, in 1986. He earned a BA in Spanish and Literature by the Technological University of Pereira with the research paper entitled "Poetry of Death and Death of Poetry" about the lives and work of poets Carlos Hector Trejos and Orlando Sierra Hernández. He earned a Master in Creative Writing from the National University of Colombia, specializing in Poetry Studies with the book A Life in One Night, published in 2015 by El Canto del Libro Editions, Monterrey, Mexico, with a foreword by Juan Manuel Roca. His poems appear in the anthology: In the Land of the Condor, a sample of the Colombian-Peruvian poetry, Bogota, Rocca Workshop Editions (2014), and in digital selections from Argentina and Mexico.
He assumes writing poetry as an exploration of collective memory, and fervently believes in poetry as a tangible form of compensation for damage left behind by barbarism on the humblest souls. He sees Paul Celan and Oscar Milosz as holy and imperishable saints and scrutinizes their verses searching for clues to sustain living.
Currently he alternates between university teaching and editing Literariedad Magazine, a weekly electronic publication where the works of new and established authors share the same pages.
Poemas Círculo de Poesía -Spanish-
Poemas La Poesía Alcanza -Spanish-
Poema Luna de Locos -Spanish-
Artículos Literariedad -Spanish-
Poemas La Torre de Montaigne -Spanish-
Poemas de Todo una vida en una noche http://buenosairespoetry.com/ -Spanish-
Lenguaje y Poesía Ensayo en Revista Intemperie -Spanish-
Twitter @amguiral -Spanish-
*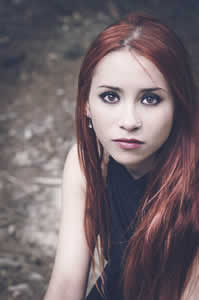 Ana María Bustamantewas born in Medellin in 1991. She is a poet, sociologist, photographer and cultural manager.
In poetry and photography she has found her home. Since 2009, she belongs to the editorial board of Innombrable Journal, an artistic and cultural project where poetry, short stories, essays, photography and illustration converge. She has also worked at the Fernando Gonzalez New School of Thought, a space for art, culture and life in Medellin.
She participated in the 2014 First National Meeting of Young Poets.  She was a reader in Spanish during the 24° and 25° Medellin International Poetry Festivals. She has also been invited as a poet to different events. Her poems have been published in the blog Vacío como llenura. Currently she is working on her first book of poetry, Lilies for Dawn (unpublished).
Facebook annie.night

POETS OF ASIA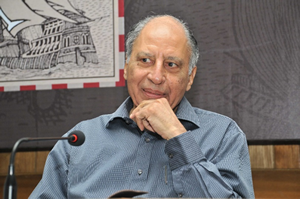 Keki Daruwalla  was born in India in 1937. He is a poet, short story writer, novelist. He obtained a Master in English Literature at the University of Punjab. He has published the books: Under Orion, 1970; Apparition in April 1971; Sword & Abyss: a collection of short stories, 1979; Winter Poems, 1980; The Keeper of the Dead, 1982 Sahitya Akademi Prize, 1984; Crossing of Rivers, 1985; Landscapes, 1987; A Summer of Tigers, 1995; Night River, 2000; The Map-maker, 2002; The Scarecrow and the Ghost, 2004; A House in Ranikhet, 2003; Collected Poems (1970-2005), 2006; For Pepper & Christ, 2010.
In 1987 he won the The Commonwealth Poetry Award, for Asia. And in 2014 he won the prestigious Padma Shri Prize. Velmurugan said about his poetry: "... Keki Daruwalla is one of the greatest voices of the Indo-English poetry. He writes with Hindu obvious elements in his poems, especially in his use of landscapes, nature and human passions. His realistic view of human life and personal observation are his subjects. His observations are not entirely facts but amalgam of myth and reality. Nature and landscape occupy a vital place in his poetry. He has written many poems about places with powerful and vivid imagery. In his poems he emphasizes the present reality of nature and declares its handling by  modern man ..."
*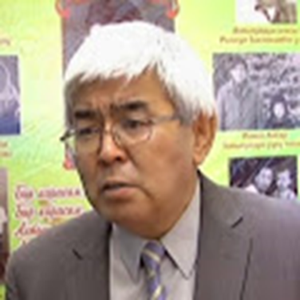 Akbar Ryskulov was born in Kyrgyzstan in 1953. He is a famous poet, novelist, translator, editor, journalist, university professor and diplomat. He was ambassador for his native country in Kazakhstan and Malaysia. He is also the president of the Association of Writers of Kyrgyzstan. He is the author of eight books of poetry. His works have been translated into some of the major world languages. He has translated into his native language works of Byron, Goethe, Ho Chi Minh, L. Levcheva, and other contemporary writers. He has received various awards in his country for its contribution to the development of literature in Kyrgyzstan, including the "Honored Worker of Culture of the Republic of Kyrgyzstan".
*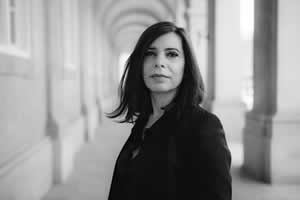 Duna Ghali  was born in Basra, Iraq, in 1963. She is a poet, short story writer, novelist, essayist and translator. She graduated from the Institute of Agriculture at the University of Basra in 1987 and has lived in Denmark since 1992. She has published numerous articles on literature, culture and politics in Arabic and Danish. She translated the tales of Hans Christian Andersen into Arabic in 2005.
She has published, among others, the books: Book of War, 1998; The Farthest Point, 2000; Late Discoveries, Small Victories, 2004; When the Scent Awakens, 2006; and A Garden with the Scent of Man, 2007.
Breve biografía y dos poemas en inglés Wordswithoutborders.org
Baghdad, beginning of 2006 Relato. Banipal
Poetry Reading. Digt -Video- -Arabian-
Oficial website -Danish-
*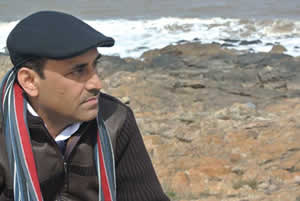 Ali Al Hazmi  was born in Damd, southern Saudi Arabia, in 1970. He earned a degree in Arabic Language and Literature from the Department of Arabic at the University of Om Alkora, 1992. He began publishing his first poems in local and international magazines and newspaper such as The Seventh Day (Paris), Creation (Cairo), Nazoa (Amman) and The New Text. He has participated in numerous poetry readings inside and outside Saudi Arabia and in numerous meetings and festivals of Arabic poetry.
He has published the books of poetry: Body's Portal, 1993; The Loss, 2000; The Gazelle Drinks Its Own Image, 2004; Secure at the Border, 2009; Poetic Anthology (CD), 2010; and Tree of Absence, 2016. His poems have been translated into English, French and Spanish.
Poemas Crearensalamanca.com -Spanish-

POETS OF EUROPE
Emilio Coco born in San Marco in Lamis (Foggia, Italy, 1940), is a poet, Spanish scholar, translator and editor. His recent works include: Antologia della poesia basca (1994), three volumes of Spanish Contemporary Theatre (1998-2004), Fire and Embers. Contemporary Italian poetry, 2001; The poets come to children, 2002; Contemporary Spanish Poetry, 2008; Secret Garden, 2008; The Ancient Word. New Indigenous Mexican Poetry, 2010; Dalla antica parola parola alla nuova. Ventidue poeti messicani d'oggi, 2012; 34 Trentaquattro poeti per il XXI secolo catalane, 2014; Fly high word. Sixty years of poetry in Italy, from the neovanguard to the Present (three volumes, 2015) and Con fuoco il of Blood.  30 Colombian Poets of Today (2015).
As a poet, he has published: Profanation, 1990; The Word of Forever, 1994; The Memory of Flight, 2002; Imagine Life, 2004; Against Disappointments and Storms, 2007; Il Tardo Amore, 2008, translated into Spanish, Galician and Portuguese Caput Gauri, 2008) Prize, Il dono della notte (2009, Alessandro Ricci-Città di Garessio, Città di Adelfia Prize, Metauro Award, della Giuria "Alda Merini Award; The Gift of Night and Other Poems, 2011; Ascoltami Signore (2012, translated into Spanish with the title Escúchame Señor); Sound Syllables, 2013; My chiamo Emilio Coco, 2014; It's Love, 2014; The Words that Write Me, 2015; The pain and joy ( "a book for cents" Externado University of Colombia, 2016) and some chapbooks. He has been translated into a dozen languages. In 2003 the King of Spain Juan Carlos awarded him the plaque of the civil order of Alfonso X the Wise. In 2014 he was "Honoured Poet" in the "Letters in the Sea" Festival of Puerto Vallarta. In 2015 he was awarded the "Catullo Award" in the city of Verona, for his dissemination of Italian poetry abroad.
«la poesía no es rentable. La poesía no se lee ni se vende» Entrevista de Mario Pera -Spanish-
La poesía no va a salvar el mundo Entrevista de Tomás Hidalgo Nava -Spanish-
Entrevista Por Marcela Meléndez -Spanish-
Poemas Cìrculo de Poesía v
Poema Círculo de Poesía -Spanish-
Página oficial -Italiano-
*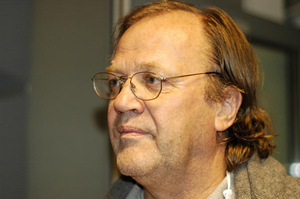 Hatto Fischer nació cerca al lago Starnberger, Bavaria, Alemania, en 1945. Es poeta y filósofo. Realizó también estudios en ciencias económicas y políticas y sociología. Es consejero para el Partido Verde en el Comité de Cultura, Medios, Deportes, Educación y Juventud del Parlamento Europeo.
Vive en Atenas desde 1988, desde donde ha coordinado importantes proyectos, entre ellos el de la Sociedad Urbana sin Ánimo de Lucro POIEIN KAI PRATTEIN ("Crear y hacer") en Atenas y ha emprendido dos estudios para la ciudad de Volos, como parte del Proyecto Hermes Interreg III B, exitoso en estrategias de planeación cultural y en el uso de multimedia en los museos.
Ha publicado sus poemas en "Otras Voces" y ha organizado numerosos festivales de poesía incluyendo Mito de Ciudad (Creta, 1995) y Poetas y la tregua olímpica, 2004. Desde 2003 forma parte de Poetas contra la Guerra.
Poieink Ai Prattein Hatto Fisher`s website
*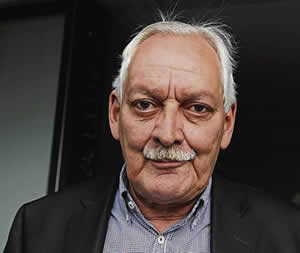 Jochen Kelterborn in 1946 in Cologne, Germany. He studied languages ​​(French, Italian and German) in Germany and France. He moved to Switzerland in 1969 and worked teaching in Switzerland and France. He lived on the southern edge of Lake Constance and maintained between 1993 and 2014 another address in Paris. He was President of the European Writers' Congress between 1989 and 2003. From 1992 to 2001 he was President of Suisseculture (Swiss Federations Intellectual Property General Association). From 2002 to 2010 he was President of ProLitteris (Swiss Association for the Rights of Authors in Literature and Art).
Between 1978 and 2015 he published 13 books of poetry. The most recent are Hier nicht wo alles herrscht (Here Where Not Everything Rules), 2014 and Die Möwen von Sultanahmet (The Seagulls of Sultanahmet), 2015. In 2015 a bilingual edition (Serbo-Croatian and German) of his poetry was published under the title Nächstes Jahr in Sarajevo (Next Year in Sarajevo). He has also published novels, short stories, essays and translations (from English, French and Italian). He is a member of the German PEN and has received several awards and distinctions.
Jochen Kelter perlentaucher.de -Dutch-


*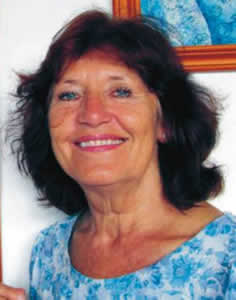 Isabel Crooke Ellison Born in England she came to Colombia where she finished her studies in archeology. She married the anthropologist Horacio Calle Restrepo and in 1976 became a nationalized Colombian. During seven years they were dedicated to anthropological investigations, especially among the Murui-Muinane Indians of the lower Putumayo region.
Then she studied medicine and after graduating from the School of Medicine, Juan N. Corpas (Bogotá) and specializing in dermatology in England, she continued to work in indigenous and peasant communities throughout Colombia, including Putumayo, Cauca, Sierra Nevada, Boyacá and Cundinamarca.
She now lives in Barichara, Santander, where she dedicates a great deal of her time to writing and illustrating her books. The first to be published was "Sueños con Jaguares", myths and legends of the Colombian Indians (Editorial Intermedio Ltd. 2004) "Has visto el amanecer", stories related to the sun and the moon was published by the publishing house El Peregrino in 2013. That same year, her first book of poetry was published, "Jaguares de la Luna" and her second,"Cantos de la Marea" is in print at the moment.
She has participated in many literary workshops including the "Encuentros de Poetas Colombianas" in Roldanillo, Valle, where she has received several prizes.
Sueños con jaguares Artículo de Ángel Galeano H. -Spanish-
*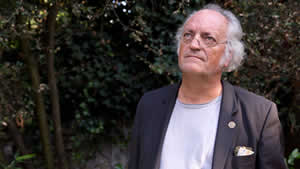 Alain Borer was born in Luxeuil, France in 1949. He is a poet, art critic, essayist, novelist, playwright, lecturer, writer-traveler as well as a recognized specialist on the work of Jean Arthur Rimbaud, having written a biography and numerous essays about the great French poet. Rimbaud in Abyssinia, 1991, is already a classic book about Rimbaud, on whom Alain Borer has spent around 30 years of study.
He has published, among others, the books of poems: Bestiary, 1979; Blue Zone, 1984; Letter-Mother, 2002. He has received several awards for his work, including Édouard Glissant Prize, 2005, François Mauriac Prize 2015 and the French Academy Grand Prize, 2015.
Página oficial
Entrevista -French-
Extractos -French-
Poems Poetry Foundation.
Rencontre avec Alain Borer Librairie La Galerne -Video-
*
Terje Dragseth born 1955, lives and works in Kristiansand, Norway. He is a celebrated poet and filmdirector, working with the band I Sing My Body Electric   ( ismbe.bandcamp.com).  His debut  in 1980 with "Offerfesten, tekster og dikt", was followed by a number of books, the  latest "Bella Blu, Håndbok for verdensrommet", Sci-fi poetry, "Solen sukker i min sko", short stories, and "Jeg skriver språket", a poem, 2015.                                                                                     
Terje Dragseth is awarded the Norwegian State 10 year artist grant.
I Sing My Body Electric. Website
I Sing My Body Electric. Tumblr
Bella Blu, performed by Terje Dragseth, music by Dragseth/Amundsen.
*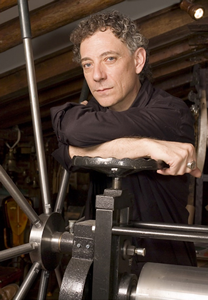 Juan Carlos Mestre (Born Villafranca del Bierzo, Leon, 1957), is a poet and graphic artist. He is the author of several books of poetry and essays, such as Antiphon of Autumn in the Valley of Bierzo (Adonáis Prize, 1985) Poetry Has Fallen Into Disgrace (Colección Visor, Jaime Gil de Biedma Prize, 1992) and Keats' Tomb (Editorial Hyperion, Jaén Poetry Prize, 1999). His poetry has been included in several anthologies like The Stars for Who Works Them (2007) or Natural History of Happiness (Fondo de Cultura Económica 2014). With his book The Red House (Editorial Calambur, 2008), he won the National Poetry Award 2009. More recent is his The Baker's Bicycle (Editorial Calambur, 2012) for which he received the Critics Award. He has exhibited his visual arts work in galleries in Spain, USA, Europe and Latin America.
Entrevista en TV Silencio, se Lee -Spanish-
Entrevista Palabras a Medianoche -Spanish-
Charla Recital -Video- -Spanish-
Elogio de la Palabra. Juan Carlos Mestre y Amancio Prada -Video- -Spanish-
Cavalo Morto -Video- -Spanish-
Salmo de los Bienaventurados -Video-
Página oficial http://www.juancarlosmestre.com/ -Spanish-
*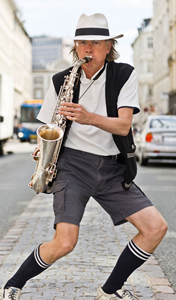 Dane Ts Hawk was born in Denmark in 1957. He is a poet, writer, actor, composer, bandleader and saxophonist. He is recognized as one of the most outstanding musicians of modern jazz in Scandinavia. He studied with saxophonist and composer John Tchicai 1973-1978 and with composer and arranger Bob Brookmeyer from 1997 to 1999.
Some of his discography: Death Disco, 2000; Dream Blue, 2004; Boh, 2004; Locomotion Starsemble - A General Broad View, 2005; Dane TS Hawk* & The Cerebral Hemispheres - Coming Up, 2008; Dane TS Hawk And His Cop Jazz Festsemble - Hear We Go, 2013; Me My Ear, 2014.
Dane Ts Hawk & The Cop Jazz Festsemble -Video-
Ostinato 1 -Video-
Ostinato 2 -Video-
Rituel digten og music. Dane TS Hawk $ Skinnebach. Part 3 -Video-
Dane TS Hawk & his Cop Jazz Festsemble - Clubbing At The White Man's Inn -Video-
*
Augusta Laar
Artist, poet, musician.
Exhibitions, projects and performances.
Upcoming solo exhibition: Birds, Dolls & Records - The Reconstruction of Poetry, Latvian Centre of Contemporary Art, Riga Latvia, August/September 2016.
Teaches and lectures on piano education, poetry, perception and sound.
Augusta directs the international Schamrock-Festival of Women Poets (since 2012) and the Schamrock-Salon of Women Poets series (since 2009), both initiated by her, and together with Kalle Aldis Laar the Schamrock film festival female presence.
Long term partner of the vienna poetry school (sfd), both as a teacher and co-operator, frequently conducting collaborations between the sfd and the Schamrock-Festival and -Salons.
(Augusta Laar knew sfd founder Ide Hintze very well, early on she participated in several sfd classes and subsequently began teaching her own classes there, which made her an intimate companion and partner of the vienna poetry school.)
The 3. Schamrock-Festival will host about 50 poets and artists from 18 countries, it will take place on October 21. 2016 in Vienna, Austria, and from October 28. - 30. 2016 in Munich, Germany.
Publications: "summt dem fall". Poetry, edition art science, St. Wolfgang 2016; "99 love poems". Poems and vinyl records, Gedok Munich 2012; "weniger stimmen". Poetry, with accompanying CD, edition selene, Vienna 2004.
www.poeticarts.de

www.schamrock.org
*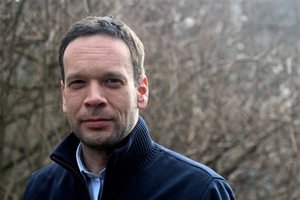 Björn Kuhligk was born 1975 in Berlin. He is a poet, a columnist and an editor. Apart from numerous appearances in anthologies and magazines, he has published the poetry collections Es gibt hier keine Küstenstraßen ("There are no here coastal roads", Lyrikedition Berlin, Munich 2001), Am Ende kommen Touristen ("In the End the Tourists Come", Berlin Verlag, Berlin 2002), Großes Kino ("Big Picture", Berlin Verlag, Berlin 2005), Von der Oberfläche der Erde ("On the Surface of the Earth", Berlin Verlag, Berlin 2009) and Die Stille zwischen null und eins ("The Silence Between Zero and One", Hanser Berlin Verlag, Berlin, 2013). Along with the poet Jan Wagner he edited the comprehensive anthology of young German language poetry Lyrik von Jetzt. 74 Stimmen ("Poetry of Now. 74 voices", Dumont Verlag, Cologne 2003), its sequel Lyrik von Jetzt zwei. 50 Stimmen (Berlin Verlag, Berlin 2008) and co-operated on the book Der Wald im Zimmer. Eine Harzreise ("A Forest Inside the Room. A Journey Across the Harz Mountains", Berliner Taschenbuch Verlag, Berlin 2007), an hommage to Heinrich Heine. Along with the poet Tom Schulz he co-operated on the book Wir sind jetzt hier – Neue Wanderungen durch die Mark Brandenburg ("We are now here – New Hikes through the Mark Brandenburg", Hanser Berlin Verlag, Berlin, 2014), an hommage to Theodor Fontane. His most recent publication is Großraumtaxi ("Taxibus", Verbrecher Verlag, Berlin, 2014), a collection of columns. For his poetry he received various working scholarships (2007 and 2014 Foundation Preußische Seehandlung, 2008 and 2015 Berlin Senate, 2015 Robert Bosch Foundation).
Poems lyrikline
Poema en español Conalculta
4 poemas en español Nueva Provenza
La calma entre el cero y el uno, biografía y poema en español
*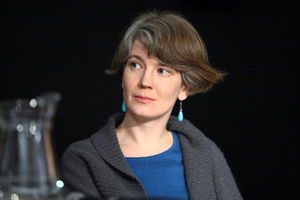 Krystyna Dabrowska (born in 1979) is a poet, translator, and essayist. She graduated from the Graphics Department of the Academy of Fine Arts in Warsaw.
She is the author of poetry books: Biuro podróży (Travel Agency, 2006), Białe krzesła (White Chairs, 2012), Czas i przesłona (Time and Aperture, 2014). For her second book, Białe krzesła, she won Kościelski Award (2013) and the Wisława Szymborska Award (2013). Her poems were translated into English, German, Russian, Swedish, Italian, Greek, French and Portuguese. They were published in various literary magazines in Poland as well as abroad (Akzente, Sinn und Form, Harper's Magazine).
Her translations include poems of W. C. Williams, W. B. Yeats, Thomas Hardy, Thom Gunn and Charles Simic. She translated also two early satires of Jonathan Swift (The Battel of the Books; A Tale of a Tub, published in 2013) and The Thirteen Petalled Rose. A Discourse on the Essence of Jewish Existence and
She lives and works in Warsaw.
Facebook
POETS OF OCEANIA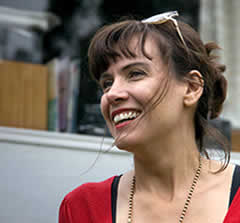 Judith Crispin  was born in Sydney, Australia in 1970. She is a poet, photographer and composer. She studied Music at the Conservatory of Music in Melbourne and at the School of Music in Canberra before earning a doctorate in Composition and Musicology at the National University of Australia in 2004. Following her doctoral studies with Larry Sitsky, Judith continued to study composition with Emmanuel Nunes in Paris in 2005.
She has received a number of awards and prizes including the International Composition Prize Opera Nancy Van de Vate 2004 and the Composition Prize in tribute to Harold Allen 1996 and 1997. From 2002 to 2007 she worked on a project with Larry Sitsky to preserve the Australian compositions. This project has produced a series of scores published by The Australian Keys Press, Perth, Australia. From 2000 to 2004 she worked as a teacher in musicology and composition at the Music School of Canberra, ANU. Judith has worked as a guest professor at the American University in Cairo and as an occasional interviewer for the Department of Oral History of the National Library of Australia. She currently teaches composition and musicology at the University of Southern Queensland.
OTHER INVITED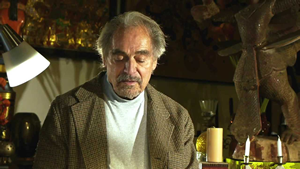 Carl A. P. Ruck was born in Bridgeport, Connecticut, United States, December 8, 1935. He is a distinguished scholar. He studied at the Universities of Yale, Michigan and Harvard, and taught in the Department of Classical Studies at Boston University. Classical philologist, essayist, university professor and leading researcher, he is especially known for revealing the contribution of sacred plants to the classical world. He has published two important works on this subject in Spanish: The Road To Eleusis: Unveiling the Secret of the Mysteries, with Albert Hofmann, Robert Gordon Wasson and Daniel Blaise Staples, 1993; and Persephones Quest: Entheogens and the Origins of Religion, with R. Gordon Wasson, Stella A. Kramrisch and Jonathan Ott, 1996.
Others of his works are The World of Classical Myth: Gods and Goddesses, Heroines and Heroes, with Blaise Daniel Staples, 1994; Mushrooms, Myth and Mithras: The Drug Cult That Civilized Europe, with Alwin Mark Hoffman and Jose Alfredo Gonzalez, 2009.
*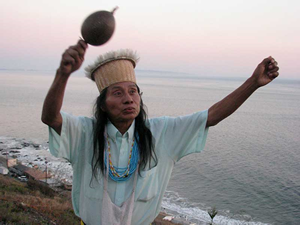 Berito Kuwaruwa is an indigenous leader of the U'wa Nation in Colombia. He creates from orality and is a shaman to his people. From a young age he has persistently fought in defense of his nation. For his international campaign to demand that multinational oil not drill the ancestral lands of the U'wa people, he won the Goldman Environmental Prize in 1998. Like other ancient cultures, the U'wa consider the oil the blood of the Earth and see its extraction as matricide.
Voces de América -Video- -Spanish-
Carta de los U'wa a los hombres blancos -Spanish-
Berito Cobaría, la digna esencia de un indígena Worldconsciouspact.org/ -Spanish-
Reportaje ActualidadÉtnica.com -Spanish-
Facebook

*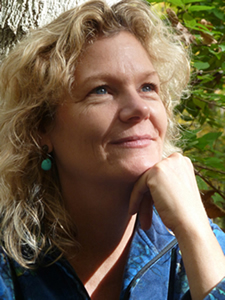 Onani Meg Carverwas born in the United States in 1958. She belongs to the Ojibway Nation. "Onani" means joy for the Ojibway native tribe in the Great Lakes region of the United States. She learned traditional medicine directly from her grandmother, one of the last guardians of this wisdom in the Great Lakes.
From early childhood she has also been  tied to nature and spirituality, learning the use of medicinal plants,  ceremonies, songs and stories, as well as the Ojibway philosophy which values ​​human creativity as an important contribution to the perfection of nature.
*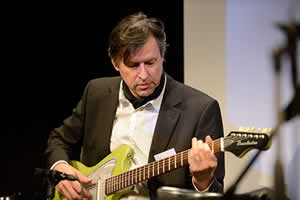 Kalle Laar Sound artists, author of radio plays, dj. Exhibitions and performances, e.g. Venice Biennial, Havana Biennial, Transmediale Berlin, Ars Electronica Linz. Known for his work "Calling the Glacier", a telephone connection to a melting glacier, first presented a couple of years ago at the Venice Biennial. Development of an archive on vinyl records and contemporary history. Among others lectures on sound and art, sound and power, and vinyl history. Lectureships on perception and sound, e.g.at the Nanjang University Singapore.
www.soundmuseum.com
*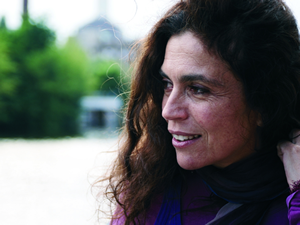 Savina Yannatou was born in Athens, Greece, in 1959. She is an outstanding singer who has dabbled in various genres (Greek songs, in collaboration with leading Greek composers, medieval, renaissance and baroque, opera and contemporary music as well as vocal improvisation. She has given concerts throughout the world.
She studied singing with G. Georilopoulou at the National Conservatory of Athens, and later with Spiros Sakkas at the Seminary of Vocal Arts in the same city. She also completed postgraduate studies (interpretation and communication) at the Guildhall School of Music and Drama (London), on a grant from the Mousigetis Foundation. Her professional singing career began while still a student, from her first appearance on the radio program "Lillipoupoli" on Greek National Radio 3 directed by the composer Manos Hadjidakis.
Savina Yannatou has come from very diverse musical genres. First "entechno" ("artful"), later focused on medieval, renaissance and baroque music and in the early 90s discovered a love of vocal improvisation. At the same time, she began her collaboration with a group of musicians based in Thessaloniki, which at that time founded the "Spring in Salonica" group. and Joining them recorded "Spring in Salonica" -Sephardic Folk Songs from Salonica-, "Songs from the Mediterranean", "Virgin Maries of the World" and in 2002 "Terra Nostra", a live album.
Savina Yannatou also composes her own music and songs (like "Rosa das Rosas", published in 2000), as well as music for theatre (the most recent was Medea, for the Greek National Theatre), video art and dance. All these works have made possible her participation on more than 25 LPs and CDs.
Primavera en Salonico - Lama Bada -Video-
'Am I talking too much?' Interview by Nondas Kitsos. Rootsworld.com -English-
Savinna Yannatou Universidad de Almería
Website http://www.savinayannatou.com/
*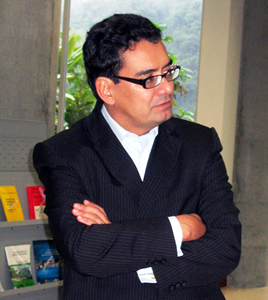 Nelson Vallejo Gómez was born in Medellin in 1962. He is an essayist, editor, translator, university professor and diplomat. He graduated in Classical Philosophy (Greek and Latin). Master in Contemporary Philosophy (French and German) from the Sorbonne University, he is a career official of the Ministry of Education in France and educational and cultural promoter, a specialist in education policy and international cooperation.
He has lived in Paris since 1982. During the 80's and 90's he was a correspondent and contributor to several Latin American and European newspapers. He was the private secretary to Edgar Morin, Secretary General of the Association for Complex Thought (APC), an external UNESCO adviser for a transdisciplinary Education Program for a Sustainable Future (he is also coordinator and collaborator on the document Seven Complex Lessons in Education for the Future (UNESCO, Paris, 1999).
He earned the title of Knight of Arts and Letters of France for his contribution to French cultural service. He has translated philosopher Edgar Morin trials, and poets Edouard Glissant and Leopold Sedar Senghor into Spanish.
Oficial Website nelsonvallejogomez.org/
Diálogos en multiversidad mundo real
Twitter @nvallejog
*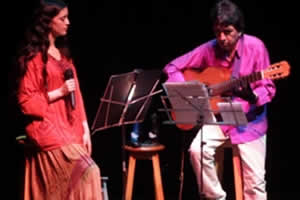 Julian Guerrero and Laura Narváez are a duet from Nariño, Colombia. Formed in 2013, they incorporate different rhythms in their repertoire of traditional and contemporary Latin American music, as well as the voice of great Latin American poets and their own compositions.
Julian is an arranger, director and producer of folk music as well as a virtuoso guitarist. His groups have won several awards and recognitions from the National and District Incentives Program, the District Institute of IDARTES arts, BIBLIORED, the public library network of Bogotá, Bogota Philharmonic Orchestra, District Institute of Culture and Tourism of Bogota, Mayor of Bogota, tango festivals in Bogota and Medellin, and Salsa in the Park.
Laura studied singing at the University Francisco José de Caldas in Bogotá and has participated in various state and national festivals. She has also worked with various musical groups of various genres and has been a music teacher in Bogota.
Up dated on June 13th.
Published on March 26th, 2016
Última actualización: 04/07/2018