27º Medellin International Poetry Festival

July 8th to 15th, 2017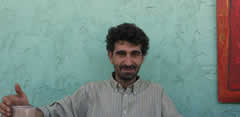 Translated by Samantha Kostmayer Sulaiman
Poet with multiple publications in Arabic including six volumes of poetry and a collection forthcoming in English translation. He has published a collection of short stories, experimental fiction, a book of aphorisms and numerous articles, in addition to appearing in several anthologies. His work has appeared in English in Banipal, The Wolf, The Manhattan Review, 22 Magazine and Washington Square. In addition, his work has been translated into French, Romanian, Spanish, Swedish and Croatian. He currently lives with his wife in New York City. READ
Poems by Maria Takolander (Australia, 1973)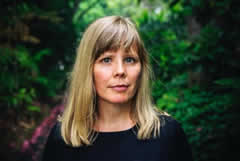 She was born in Melbourne, Australia, in 1973 to Finnish parents. She is a fiction writer, poet, scholar, and educator. She is the author of five books and she is currently working on a novel for Text Publishing.
Maria's fiction has received various grants and prizes. The Double (and Other Stories) was supported by Australia Council 'New Work' grant; was a finalist in the 2015 Melbourne Prize for Literature's 'Best Writing Award;' and was named a best book of 2013 by The Australian and other forums. Maria's poetry has been similarly acclaimed. READ
Hanane Aad (Lebanon/Austria, 1965)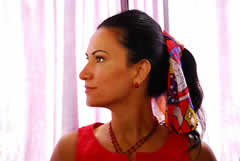 She is a Lebanese poet, journalist (Print media, radio and TV), literary critic and translator. She has lived in Vienna, Austria, since 2009. She has published seven books and won several prizes as: The Prize of the Lebanese Ministry of Culture in 2000, the Award for Excellence in Poetry at Tudor Arghezi Literature Festival and the Award for Excellence in Foreign Poetry at the Poesis Festival of Satu Mare, Romania, in 2011.
We present here biographical information, eight poems and her essay to the 27º Medellin International Poetry Festival: "Lay Down Your Arms"! READ
War, peace, poetry and reconciliation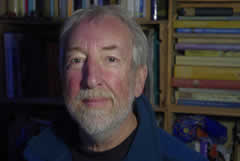 By Gerry Loose
Special for Prometeo
Peace is not the opposite of war. Let us begin with fundamentals. War is a virus; one which we will never eradicate by the use of force or by the use of the language of force. What force of arms will overcome war? Clearly there is none.
Peace has no need of answers, since it is the natural state of us all. It is where we live harmoniously, where a mother feeds a baby without fear, where women walk untroubled paths. READ
Poetry: Carrier of Light and Insights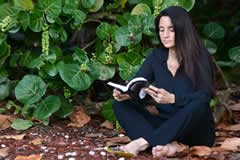 By Zingonia Zingone
Special for Prometeo
Poetry is a weapon of the soul, the sharpest one. It aims from the center of Inner Truth to destroy its lethal enemies: injustice and delusion, both derivatives of Hate as well as cause of pain and suffering for mankind, for other living beings, and for the planet as a whole. Poetry is a defense weapon, to hold in place the symmetry of Creation. READ
The World Will Be Redrawn
After The Way Envisioned By The Poets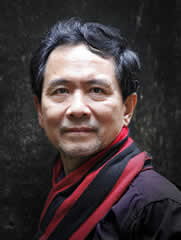 By Mai Văn Phấn
Translated by Hồ Liễu
Special for Prometeo
Poetry is space, is the extremely beautiful world envisioned only by the poet who transmits it by means of language. That world has the power to radiate, take hold of the hearts and minds of readers. To awaken their common sense, their conscience, and their innate faculty. Even to transform the public from being cold, bluntly insensitive into people capable of loving and desiring Beauty. Then, they know how to act, and dare sacrificing themselves on behalf of noble things for an equal and charitable society, a world of peace and liberty. READ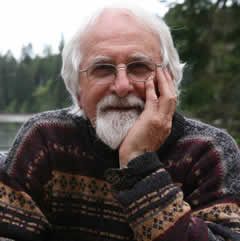 By Gary Geddes
Special for Prometeo
During my travels abroad, in the Middle East, in war-torn sub-Saharan Africa and in Chile during the Pinochet dictatorship, I have had many opportunities to meet other poets and to observe the lives of those less fortunate than me. This has made me conscious of the need for a poetry that is engaged with injustice, human rights and the relation of power to powerlessness; also, a poetry that constantly questions its own blinkers and privilege. This involved critiquing the very notion of bearing witness and fighting against cultural amnesia; that is, trying to construct a poetics of recall, rescuing, as Conrad says, the vanishing fragments of memory and giving them the permanence of art. READ
Updated at March 15th, 2017
Published at January 19th 2017