27th Medellin International Poetry Festival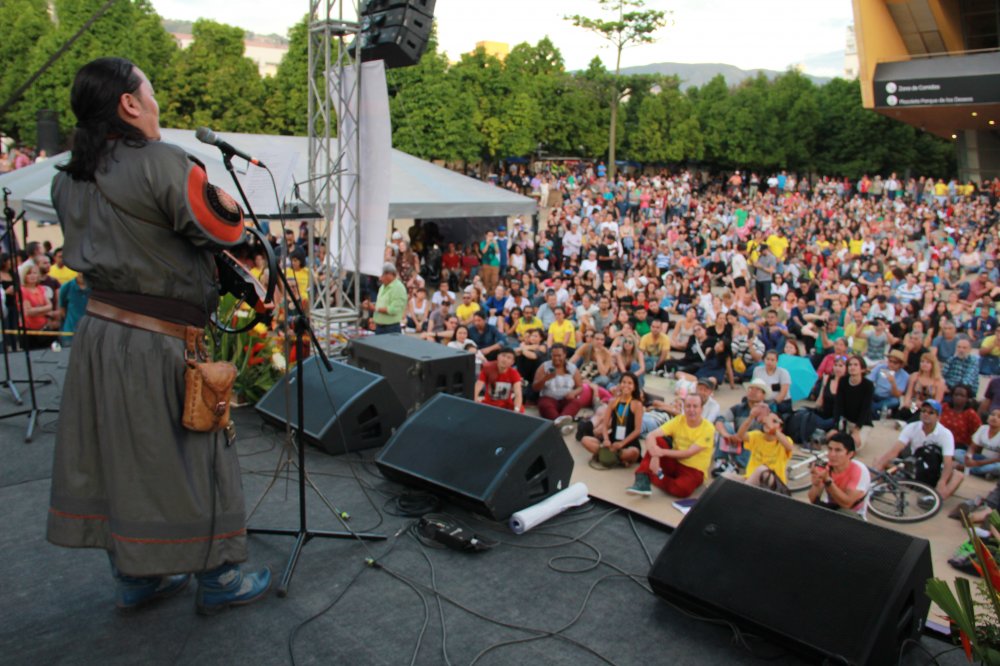 Inauguration 27th Medellin International Poetry Festival


July 8th to 15th, 2017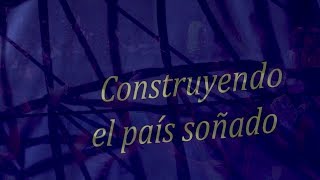 Coproduction by Producciones El Retrono and Prometeo
Building the dreaming country was the emblem and the essence of the 27th International Poetry Festival of Medellin program which was held from 8 to 15 July 2017. In certain places where panic had ruled, and love had been fractured during decades of violence, and for the sake of new gestures of life, the whole community came together with a massive response that confirmed that we move forward to achieve a genuine collective deployment of peace and coexistence through the strength of the poetic word. READ
***
Recived messages by Hanane Aad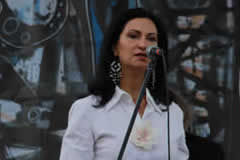 Photo by © Nidia Naranjo
Festival Internacional de Poesía de Medellín
Never late to say thanks to you all for the unique experience we had in Medellin, Colombia - of which it is said it is the land of poets. I would like to add also that it is a land of poets capable of turning the black pages of the history of their country into white ones. Therefore, it is the Colombian poets who embraced first, through the 27th International Poetry Festival of Medellin, the beginning of a new era in the life of Colombia and their own lives and those of all their compatriots as well. READ
***
Colombia's First Poetry Festival in Times of Peace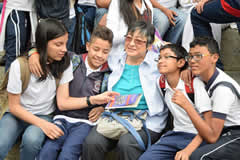 Photo by © Nayla Azzinnari
RLA laureate Helen Mack among Gulliver's children
By Nayla Azzinnari
Right Livelihood Award Foundation
The 27th International Poetry Festival of Medellin took place in Colombia from 8-15 July. After 53 years of armed conflict, the peace deal signed by the Colombian Government and FARC, and disarmament of rebels completed in June under UN's monitoring, this year's Festival was the first held "in times of peace". For that very reason, the Festival also extended its activities to new zones: the so-called "transition areas" where ex-guerrilla combatants begin their transition back to civilian life. READ
***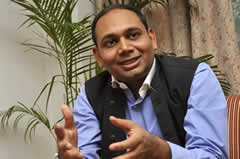 He is poet-diplomat and the author of two memoirs and five collections of poems. He is also the editor of CAPITALS – an anthology of poems on 185 capital cities of the world (Bloomsbury). He received the SAARC Literary Award 2013 and was nominated for the Pushcart Prize in 2013. His poems have appeared in Poetry Salzburg Review, Asia Literary Review, The Stony Thursday Book 2015, The Missing Slate, The Long Exposure Magazine, The Galway Review, Eastlit, Gargoyle, The Caravan, Indian Literature among others and have been translated into Irish, Russian, Italian, Spanish, Slovenian, Portuguese, Mandarin and Nepali. READ
***
Poems by Peter Laugesen (Denmark, 1942)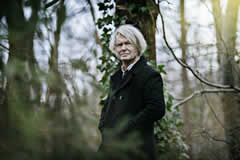 He is a poet, playwright, translator and musician of several Cd's and Lp's in the company of other musicians and artists. First published book, "Landskab" (Landscape"), 1967. Since then more than 60 books of poems, essays. Art criticism and essays in catalogues, collaborations with musicians and painters in exhibitions or on stage. Pictorial works in public places. Received many prizes, among them the great prize of the Danish Academy of Literature, 1992. Since 1995 a member of the Academy. READ
***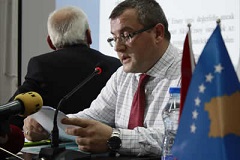 He is a poet, writer, essayist and Independent Scientific Researcher in the field of World Spiritual Heritage and Sacral Esthetics. Born in Rahovec, South East of Kosova, in 1972, he graduated at Prishtina University in Oriental Studies. He is the Poet Laureate of Gold Medal for Poetry as bridge to Nations, Axlepin Publishing-Philippines, being selected among many world excellent poets, writers, photographers and painters that contributed for making World a better place, 2014. He is Founder and Director of International Poetry Festival, Poetry and wine in Kosovo. READ
***
Ann-Margaret Lim (Jamaica, 1976)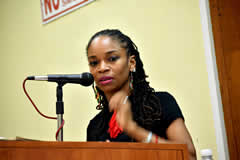 Her critically acclaimed first collection of poems, The Festival of Wild Orchid, which was published by Peepal Tree Press in 2012, was nominated for the UK Guardian First Book prize and received Honorary Mention in the 2013 Bocas Prize. She lives in appreciation of the mentorship from: Wayne Brown, Mervyn Morris, Eddie Baugh, Kwame Dawes, Olive Senior, and the ground breaking examples of greats such as the Caribbean-spawned, Derek Walcott and the now generation of Loretta Colins Koblah and Safiya Sinclair. READ
***
Poets and War: The Nigerian Example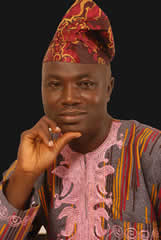 By Akeem Lasisi
The relationship between poetry and elements of humanity such as love, peace and development is strong. As a result, poets are often committed to propagating the values at personal, communal, national and international levels. They are inclined to tackling any idea, policy or development that can affect these ideals. One of such is the absence of peace - or war in its various forms.
No writer lives in isolation of his society. Well, a creative person needs as much privacy as he can get, but he is ultimately an integral part of the communal space. READ
***
Aminur Rahman (Bangladesh, 1966)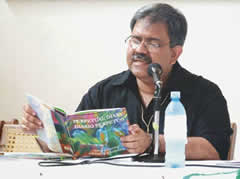 Translated by Sudeep Sen
He has published two collections of poems in Bangla -- Bishashikorotole (1989), and Hridoypure Dubshatar (1991); as well as a video compact disc (vcd) titled, Nivriti Nirvarata -- Solitary Dependence (1998), and a cd, Nirbachito Abritti -- Selected Recitations (2000). Forthcoming books, both non-fiction, are: Bangladeshe Shilpacharcha, and, Aabritti Bishayak Probandho (as editor). READ
***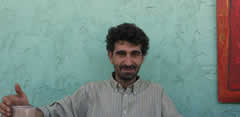 Translated by Samantha Kostmayer Sulaiman
Poet with multiple publications in Arabic including six volumes of poetry and a collection forthcoming in English translation. He has published a collection of short stories, experimental fiction, a book of aphorisms and numerous articles, in addition to appearing in several anthologies. His work has appeared in English in Banipal, The Wolf, The Manhattan Review, 22 Magazine and Washington Square. In addition, his work has been translated into French, Romanian, Spanish, Swedish and Croatian. He currently lives with his wife in New York City. READ
***
Poems by Maria Takolander (Australia, 1973)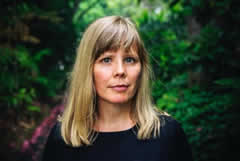 She was born in Melbourne, Australia, in 1973 to Finnish parents. She is a fiction writer, poet, scholar, and educator. She is the author of five books and she is currently working on a novel for Text Publishing.
Maria's fiction has received various grants and prizes. The Double (and Other Stories) was supported by Australia Council 'New Work' grant; was a finalist in the 2015 Melbourne Prize for Literature's 'Best Writing Award;' and was named a best book of 2013 by The Australian and other forums. Maria's poetry has been similarly acclaimed. READ
***
Hanane Aad (Lebanon/Austria, 1965)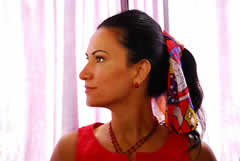 She is a Lebanese poet, journalist (Print media, radio and TV), literary critic and translator. She has lived in Vienna, Austria, since 2009. She has published seven books and won several prizes as: The Prize of the Lebanese Ministry of Culture in 2000, the Award for Excellence in Poetry at Tudor Arghezi Literature Festival and the Award for Excellence in Foreign Poetry at the Poesis Festival of Satu Mare, Romania, in 2011.
We present here biographical information, eight poems and her essay to the 27º Medellin International Poetry Festival: "Lay Down Your Arms"! READ
***
War, peace, poetry and reconciliation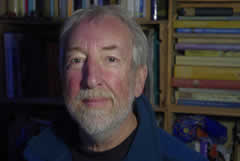 By Gerry Loose
Special for Prometeo
Peace is not the opposite of war. Let us begin with fundamentals. War is a virus; one which we will never eradicate by the use of force or by the use of the language of force. What force of arms will overcome war? Clearly there is none.
Peace has no need of answers, since it is the natural state of us all. It is where we live harmoniously, where a mother feeds a baby without fear, where women walk untroubled paths. READ
***
Poetry: Carrier of Light and Insights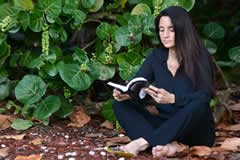 By Zingonia Zingone
Special for Prometeo
Poetry is a weapon of the soul, the sharpest one. It aims from the center of Inner Truth to destroy its lethal enemies: injustice and delusion, both derivatives of Hate as well as cause of pain and suffering for mankind, for other living beings, and for the planet as a whole. Poetry is a defense weapon, to hold in place the symmetry of Creation. READ
***
The World Will Be Redrawn
After The Way Envisioned By The Poets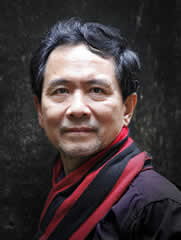 By Mai Văn Phấn
Translated by Hồ Liễu
Special for Prometeo
Poetry is space, is the extremely beautiful world envisioned only by the poet who transmits it by means of language. That world has the power to radiate, take hold of the hearts and minds of readers. To awaken their common sense, their conscience, and their innate faculty. Even to transform the public from being cold, bluntly insensitive into people capable of loving and desiring Beauty. Then, they know how to act, and dare sacrificing themselves on behalf of noble things for an equal and charitable society, a world of peace and liberty. READ
***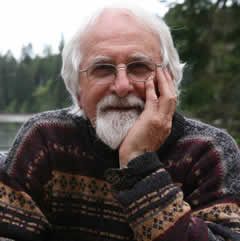 By Gary Geddes
Special for Prometeo
During my travels abroad, in the Middle East, in war-torn sub-Saharan Africa and in Chile during the Pinochet dictatorship, I have had many opportunities to meet other poets and to observe the lives of those less fortunate than me. This has made me conscious of the need for a poetry that is engaged with injustice, human rights and the relation of power to powerlessness; also, a poetry that constantly questions its own blinkers and privilege. This involved critiquing the very notion of bearing witness and fighting against cultural amnesia; that is, trying to construct a poetics of recall, rescuing, as Conrad says, the vanishing fragments of memory and giving them the permanence of art. READ
***
Published at January 19th 2017
Última actualización: 11/03/2019