25 Medellin International Poetry Festival
2nd World Poetry Summit for Peace and Reconciliation
July 11th to 18th, 2015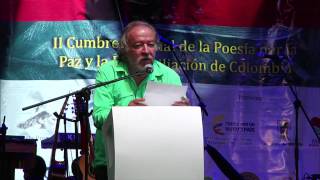 Produced by CICLO
By Jairo Guzmán
Direction Committee
A beautiful constellation of the foundational word in the heaven of the poetry of Medellín for the world has been the conjunction of ninety poets from forty countries in every continent, and crowds recovering what is taken from them by the noise of the world: the voice of poetry as an energy that joins and fructifies in the renewal of the collective soul, open to a new spring of life.
The twenty-fifth Festival, held on July 11 to 18, 2015, revealed how essential this event has become for the life of a community that has shown great proofs of resistance in the face of a tough reality imposing conflict and violence. READ
---
Poems by Marko Pogačar (Croatia, 1984)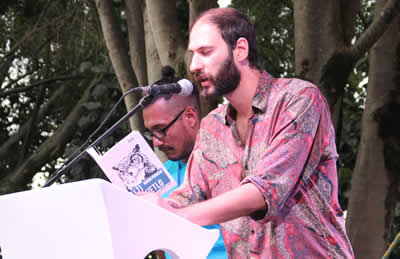 Marko Pogačar (Split, 1984) is a student of comparative literature and history at the University of Zagreb. He works as an editor for Zarez, a bi-weekly cultural magazine, and is a member of the editorial board of the literary magazine, Quorum. His poetry has been translated into several languages and he has taken part in several international poetry festivals (Slovenia, Italy and Venezuela). In his spare time he plays the drums for a post-punk band called Death Disco.
Pogačar has spontaneously discovered a poetry of everyday life in a colourful and sparkling mass of quotations and paraphrases that come welling up from the inexhaustible, permanently vibrant and stimulating cultural production whose longest branches reach all the way to the West Coast and Hollywood. READ
---
2nd World Poetry Summit for Peace and Reconciliation
D e c l a r a t i o n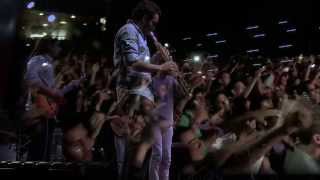 This conflict that has torn apart our country for decades is a symptom of old illnesses: injustice and dispossession.
The same as war industry has undermined the jungle, the fields and the streets, it has made a stronghold out of language and a world logic out of militarist ignorance.
For decades, we have been told we were born out of violence and hatred, and that such overload constitutes our identity and destiny. Hatred's ignorance has produced the impression that war is inevitable. The peace process is not a gift but a conquest reached after decades of activism by social, peasant, indigenous, afro, women and student movements, together with the majority of the Colombian population. LEER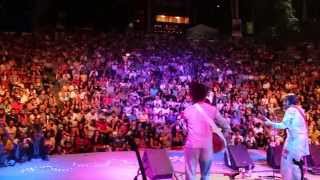 It welcomes poets, artists and delegates from 40 countries. The Summit will involve 40 activities, both internal and external, promoting teaching, poetry and artistry in regions which have an urgent need of an environment in which peace and reconciliation are possible.
One of the objectives of the Second World Summit of Poetry for Peace and Colombia´s Reconciliation is to start a movement and bring about social qualification, with processes in line with the strategies, principles and actions that are to be carried out, and with the guidance of poets, artists and cultural leaders. The Summit proposes an essential aspect which has simply been overlooked in the Havana peace talks: poetry, art and culture as vital components in the reconstruction of a country ravaged by war. READ
P R O G R A M
PDF -In Spanish-
---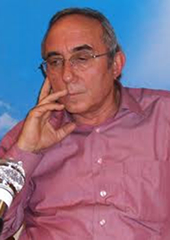 He was born in Çatalca, Turkey, in 1942. He is a poet, essayist, playwright, literary critic, university professor, translator, cultural and political activist. Part of his youth was spent in exile in Paris and Moscow, for political reasons. He belongs to the coordinating committee of the World Poetry Movement and Co-organizer of the International Poetry Festival of Izmir. He won the Lotus Prize for Literature in 1982 and The Great Prize of Poetry 2003, by Turkish İnternational P.E.N.
He has published the books of poetry: Neither Rain… Nor Poems, 1976; During the Siege, 1978; The Epic of Moustapha Suphi, 1979; Quatrins, 1980; The Babies Do Not Have Nations, 1988; You Are My Beloved, 1993; Love Requires Two People, 1999; Gazal of a New Love, 2002; and I've Learned Some Things, 2008. READ
---
25 MEDELLIN INTERNACIONAL
POETRY FESTIVAL

July 11th to 18th, 2015

2nd World Poetry Summit for Peace and Reconciliation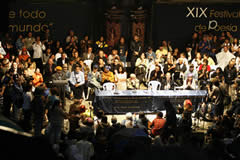 With the aim of strengthening the climate of peace and reconciliation of the Colombian people and of expanding the dialoging and visionary spirit of poetry, in a city sorely affected and segmented by complex social problems, there shall be celebrated, from July 11th to 18th, the first 25 years of existence of the Medellín International Poetry Festival, one of the great icons in the struggle to overcome the deep hatred that divides us due to a long conflict, and to materialize utopia in our country. LEER
P R O G R A M
PDF -In Spanish-
P O S T E R
JPG File
Bio-bibliographical Information about Invited Poets
---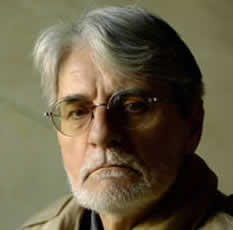 He was born in 1948 in Ljubljana. He graduated in comparative literature and literary theory studies at the Faculty of Arts, University of Ljubljana. He writes poetry, drama texts and essays and got several prizes and honorable mentions for his literary work. He has translated several significant text, eg The Tibetan Book of the Dead, Tibetan Mistery Plays.
During 1968-1977 he was engaged in the experimental theatres Pupilija Ferkeverk and Pekarna (Bakery); the performance Gilgamesh was created under his direction. In 1978 he got employment at the Cultural Society of Slovenia, later he worked as a dramatist and a Programme Editor at the Television Slovenia. 1985-1992 he was as a dramatist and Artistic Director at the Slovensko mladinsko gledališče (Mladinsko Theatre). READ
---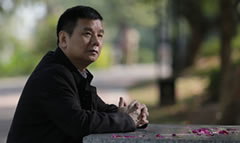 He is a prominent representative of the "folk writing" movement in China and witness to many vital moments of Chinese poetry in the past thirty years. Since 1985, Yang Ke has published eleven collections of poems (including Yang Ke's Poems)as well as three collections of essaysand an anthology. His works have been included in more than 300 poetry anthologies, such as Chinese New Literature Series(1976—2000), Centennial Collection of Chinese New Poems, and University Language and Literature, and translated into English, Japanese, German, French, Korean and Indonesian. He has edited every Chinese New Poems Yearbook published between 1998 and 2014,their Ten Year Poetry Anthology, Hazy Poem Anthology (China Series fourth volume), along with many other selections of poetry.
He has delivered poetry lectures to teachers and students at a dozen colleges and universities as well as over a hundred middle and elementary schools. His poetry was presented at China Central TV's 2008 New Year Eve's New Poetry Reading. He was invited to participate in several International Poetry Conferences and Literary Exchanges in Germany, Japan, Australia, Finland, Norway, Philippines, Indonesia, etc. READ
---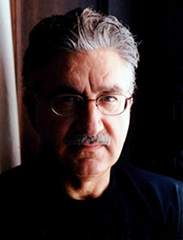 He was born in Tinos, Greece, on 19 December 1944. He is a poet, novelist, essayist, journalist, diplomat, and editor of several literary and political journals. He is part of the coordinating committee of the World Poetry Movement.
He has published over twenty books in Greek and English, including: So What, 1972; Foreign Territory, 2001; The Solstice of the Angels, 2006; Peeling the Poem, 2010; Crisis, 2014.
In his own words "The mundane is part of the metaphysical and the metaphysical is an extension of reality. The surreal has become real and vice versa. Poetry does not have to make us feel sad or bitter. Poetry may make us strong to face mediocrity, should strengthen our spirit and awake all of us showing us what is real and what lies amidst all the fluff called "life". The true poets are prophets and poetry is the safest way of interpreting life". READ
---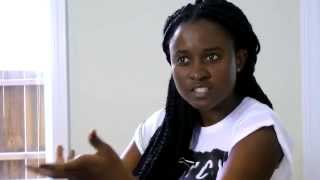 By TJ Dema
This is not a well thought out entry, it is only a way to say that Botswana is a landlocked country in the middle of the Southern African region. We count amongst our neighbours Namibia, Angola, Zimbabwe and to our south South Africa. A number of Batswana work in or go to school in South Africa, not unexpectedly some have married into South African families and especially the boom of franchises in Botswana many locals regularly went shopping in Johannesburg. Our two countries enjoy a tenable relationship. I have heard many people say, though I wish there were no cause to even begin to think along these lines, that South Africans don't seem to treat Batswana they way they do other citizens from the continent. They are "kinder to" them. READ
---
Mohamed Salmawy: Staying the course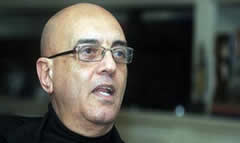 He was born in Egypt in 1945. He is one of the best known writers of his country. He is a novelist, playwright, editor, poet, journalist, columnist and political commentator. He is the President of the Egyptian Writers Union and Secretary General of the General Union of Arab Writers. He is the editor in chief of the newspaper Al-Ahram Hebdo. BA in English Literature from the University of Cairo. Among his books of poems, there is Moon and Destinies, 2013. Written along 15 years, "At the end of the poems, Salmawy described his desire that the black clouds would dissipate, and Egypt would witness a new dawn. The poems in this collection express reality and the door of imagination to be opened wide". Among his novels, there is Butterfly Wings, published in English in 2014, but published in Arab few years before, and recognized as a prophetic novel of the Egyptian revolution in 2011. "Butterfly Wings is an extended allegory of Egypt's modern experience of authoritarian rule and explores the fractures and challenges of a society at the moment of revolutionary transformation. READ
---
Playing Basketball With the Viet Cong by Kevin Bowen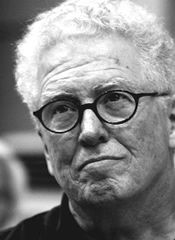 He was drafted at age 21 and served in the 1st Air Cavalry Division in the Quang Tri Province near the DMZ (demilitarized zone) and the Tay Ninh Province in Vietnam from 1968-1969. He is a 1973 graduate of the University of Massachusetts Boston. A former Danforth Fellow and Fulbright Fellow at New College, Oxford, he earned his Ph.D. in English Literature from the State University of New York at Buffalo. He worked as an aide and speechwriter for Lt. Governor Thomas P. O'Neill, III prior to becoming director of the Veterans' Upward Bound Program at Umass Boston in 1984 . He was appointed co-director of the Joiner Center in 1984. READ
---
Rhythm Poetry: Performance As A Form Of Popular Education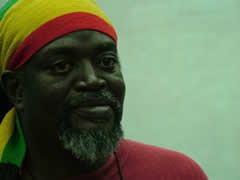 Rhythm poetry as a mode of the performing arts is not unique to Barbados. As a form of oral enactment its roots can be traced to praise singing traditions in Africa. In Roots to Popular Culture, Curwen Best identifies this form as an aspect of the underground /submerged culture that was emerging during the 1980s (Best 2001:2). He uses Kamau Brathwaite's hypothesis which suggests that the Barbadian Africans are Ibo, hence their inward-looking nature which is a feature of Ibo culture, contending that this distinguished them from most Caribbean countries with their Yoruba and Ashanti influences. This theory is indeed critical in attempting to shatter the myth that Barbados was a 'Little England' and was perceived as not having 'no culture' by most of the other Caribbean islanders (ibid 2001:4&5). READ
---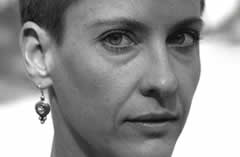 By Katharine Coles
Manifest. An indication. A proclamation. A list, to make visible through language what would otherwise be hidden, say, below board.
Clearly revealed or open to view—or to reveal, to make obvious. To unfold, to prove, to reveal the self as existing. To enumerate, to opinionate.
I have never been a writer of manifestos—only a writer of poems, a close reader and observer of poems, and, I hope, a close reader and observer of the world and its inhabitants, human and other, which I would like my poems to manifest, make manifest, prove. This is the society of poets—or at least of this poet. READ
---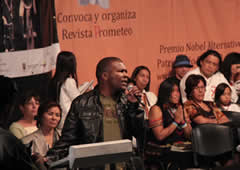 By David wa Maahlamela
How I wish I could, like many, pretend that ethics of poetry are engraved on a rock somewhere at the centre of the global village – an assumption that downplays the fact that one's domicile, environment and experience directly informs his literary outlook. The poetry landscape in South Africa is diversely ever-changing, rendering the question of ethics in definitive, unstatic and extremely complex in its simplicity. Ethics of poetry in a particular place are inseparably influenced by societal dynamics of that place, yet they are never a one-way road.
In South Africa, a country whose identity has been shattered and remoulded by successive evil-trinity of colonial, apartheid and mass culture, poetry cannot in its honest sense afford to distance itself from the quest of reclaiming that which is lost, or guard that which is under thread. READ
---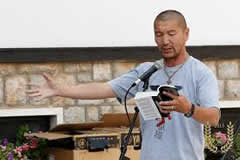 By Galsansukh Baatar
Translated by Delgermaa Ganbat
He was born at 1972 in Khentii province, Mongolia. He Studied at University Maxim Gorky Literary Institute, Moscow, 2004-2005. He worked as freelance writer, is present Editor of weekly "Notstoi Medee", Ulaanbaatar newspaper, and correspondent of the Central State newspaper "Ardyn Erkh (The People's Right)".
Published Books: Poetry: Hun sudlal (Anthropology), 1995; Yaruu nairgiin shinechleliin tuluuh zuun jiliin dain (A Century War for Poetry Reformation), 2003; Setgel gedeg erhten (Organ called Mind), 2005; Postmodern durvun uliral (Postmodern four seasons), 2005; Burhand heleh zuvluguu post-punk poems (The advice to God), 2007; Double audio CD Burhand heleh zuvluguu (The advice to God), 2009. READ
---
He was the real thing all right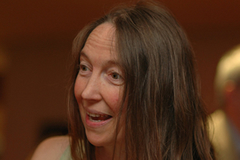 By Kate Newmann
from 'Caedmon' by Seamus Heaney
It is with deep regret that we mourn the loss of Seamus Heaney, the Nobel-winning Irish poet who died in August 2013. He had been accepted as a moral anchor both in Ireland and internationally. He had befriended writers like Joseph Brodsky, Czeslaw Milosz and Robert Lowell to mention but a few.
As far as Ireland was concerned, Seamus Heaney, until his illness in 2011, was tireless in giving public readings and visiting festivals and literary events, and encouraging the work of younger writers. This ensured that a crowd of people was always present to hear him. READ
---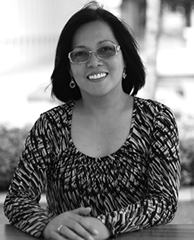 By Dinah Roma
As I am writing this essay, I am also waiting for this year's super typhoon Hagupit to make its landfall in the densely populated Manila. Thirteen months ago, I was likewise by my laptop writing my fears away as Haiyan—the deadliest typhoon ever recorded in history—destroyed areas in the Leyte-Samar islands, leveled off Tacloban City, and killed thousands of people in a few harrowing hours. In my birthplace alone—a small island called Basey (Samar)—more than 300 bodies were found dead the morning after. READ
---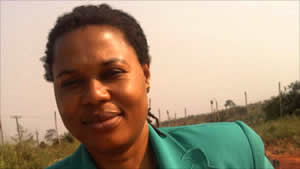 By Ayo Ayoola-Amale
Visualize yourself in a serene beach soaking in sunshine from nature right into eternity. You look down the path, watching several birds chirping and twittering. You burst into songs… just now.
As you sat there, your whole being sang. A beautiful poem. The poem builds. It enters the mind, and is greeted with beauty. The eternal is found within, always. You have followed your heart. READ
---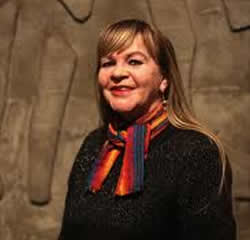 Photo published on www.beaivvas.no
She was born in Sirma, Norway, on July 31, 1953. She belongs to the Sami nation. She made her debut in 1976, when she wrote the first book for children in the Sami language. She has since published several books of poetry, written much drama and has also been an actress, painter, puppeteer and activist in defense of the Sami people. For a time she lived in North and South America. In 1979 she founded the Sami Writers Association, which inspired many artists to build their own organizations. READ
---
The Stentorian Text
(The Strain of Departure)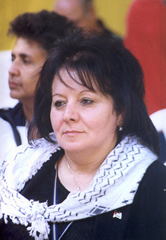 The man who has dwelt in our hearts,
He embraced us through the streaks of flame, and travelled to us with Cananite eyes.
The man who does not set out except for us and with us .He departs to find
Us dignified in the designing the upshot of integrity and grandeur. READ
---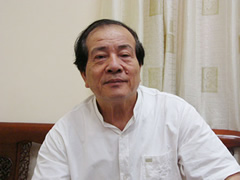 He was born into a Confucian farming family in 1942 in Vinh Phue province, Vietnam. During the Vietnam-American War he served as a tank driver and later as a journalist. He lives in Hanoi where he is a member of the National Assembly of Vietnam, Editor-in-chief of Van Nghe, and General Director of the Writers' Association. He has published five books of poetry and won numerous awards for his work. READ
---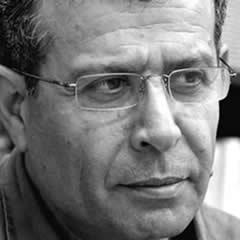 The invaders you wait for outside the poem
are behind you in the city:
the miller pilfering weights of grain,
the one who stole the wheel from the temple,
the merchant with his stack of deeds,
the judge with greasy hands,
the rabid lawyer... READ
---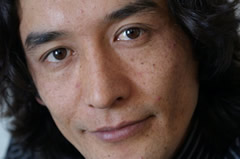 Translated by Rebecca Lily Bowen
Basir Ahang was born in 1984 in Ghazni, Afghanistan. He is a Hazara poet, journalist and human rights activist from Afghanistan. Basir graduated with a degree in Persian Literature from Kabul University in 2007. After receiving threats by Taliban for his activities in Afghanistan, Basir Ahang moved to Italy In 2008 where he continued his university studies in International Relations in Padua University. He has published "Sarzamine Badamhaye Talkh" an anthology of his poems in Persian. In 2014 one of his poems won the Special Jury Award at the International Poetry Festival of Sassari (Italy). Basir Ahang is also a member of IFJ (International Federation of Journalists) since January 2009. He wrote many reports and made a documentary about the refugees and asylum seekers in Europe and particularly in Greece. READ
---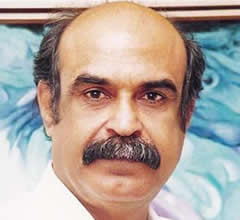 Qassim Haddad was born in Bahrain, Persian Gulf, in 1948. He is a member of Coordinating Committee of World Poetry Movement (WPM). He was working at Bahrain's Public Library, 1968-1975 and at the Information Ministry's Culture and Arts Departament. 1980. Co-founded Bahrain Writers Association, 1969, and held several of its senior positions. Editor-in Chief of Kalimat magazine launched in 1987. READ
---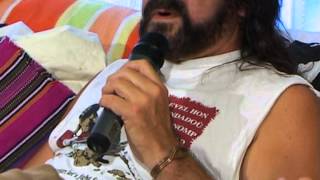 NADiRinforma (1st part)
He was born in Washington in 1944 and earned a Master in Creative Writing at the University of Tulsa in Oklahoma. He is a poet, writer, dancer, painter and cultural activist. He belongs to the Cheyenne Nation. He has published 28 books of poetry, including: A Cheyenne Sketchbook, 1985; Another Song for America, 1987; Another distance, 1991; In a Dark Mist, 1992; and Strong heart song : lines from a revolutionary text poetry, 1997. His poems have been translated into 25 languages. READ
---
To Exchange Justice for Truth Is to Embrace Evil: A View on Human Rights through the South African Truth and Reconciliation Commission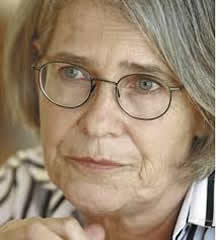 Antjie Krog spoke on South African Truth and Reconciliation Commission
From Australian Human Rights Centre
The question that I would like us to address is as follows: If we want a common understanding and respect of human rights across the world, what are, or should be, some of the considerations to be taken into account?
I will start by presenting two examples of strong and devastating criticism directed against the basic principles of the South African Truth and Reconciliation Commission. READ
---
Poetry and the Narratives of Enlargement – Martin Langford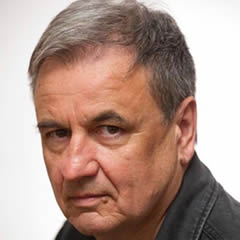 The following is an attempt to draw a distinction between poetry and the enlargement-narratives in which so much of the imagination of our media is grounded.
The first step out of the prison is to imagine the other. READ
---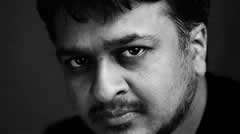 By Umar Timol (Mauritius, 1970)
He is the author of three collections of poetry, La Parole Testament, Sang, and Vagabondages, published by Editions l'Harmattan. He contributed to numerous anthologies in Mauritius and abroad. He also wrote a text for a graphic, Les yeux des autres, which was published in the anthology Visions of Africa (Harmattan). He is a founding member of Point barre, a Mauritian cross-disciplinary poetry journal that publishes poets from around the world. READ
---
First René Char World Poetry Award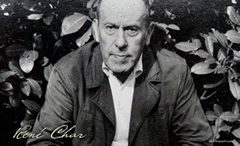 The Medellín International Poetry Festival, within the celebrations for its first 25 years in existence, is holding the First World Poetry Award in honor of the great French poet René Char, to be governed by the following bases:
1. The award is open to poets of all nationalities.
2. The works eligible for the René Char World Poetry Award shall be the poetic works published in Spanish or English as from January 2013, or works written and published in other languages which have been translated into Spanish or English, even if such translations have not been published.
---
Published on December 16th, 2014.
Updated at June 29th 2015.
Última actualización: 26/04/2020